Starting version 6, Google Chrome introduced native support for PDF file viewing in browser, and it was great, although we needed to enable this plugin manually, because it was in the early stages. Then starting Google Chrome version 8 (Stable), when the plugin was more stable and when security was added, Chrome PDF viewer plugin was enabled by default. But there were still something missing, yes you can view all the PDF files you want when you are online, but what about opening PDF files after you download them in your hard drive? How do you open them without having to use another PDF reader software?
That is what we are going to learn today, not only it is possible, but it is pretty easy too.
1  Let's start. First locate a PDF file stored in your computer.
2  If you don't have any PDF reader software installed, just double-click the file, choose Select a program from a list of installed programs, and click OK.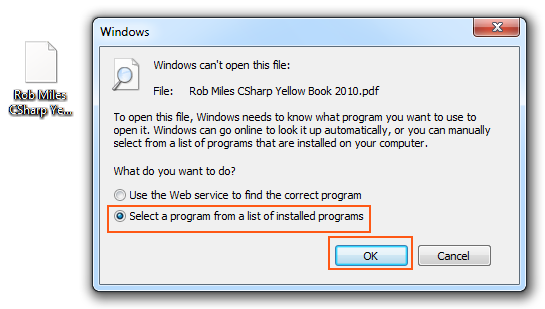 Or if you have a PDF reader software installed, you can right-click the file, navigate the Open with option and select Choose default program…
3  Next, if you don't see Google Chrome listed in the Open with window, click Browse…, navigate to
C:\Users\<Your-User-Name>\AppData\Local\Google\Chrome\Application\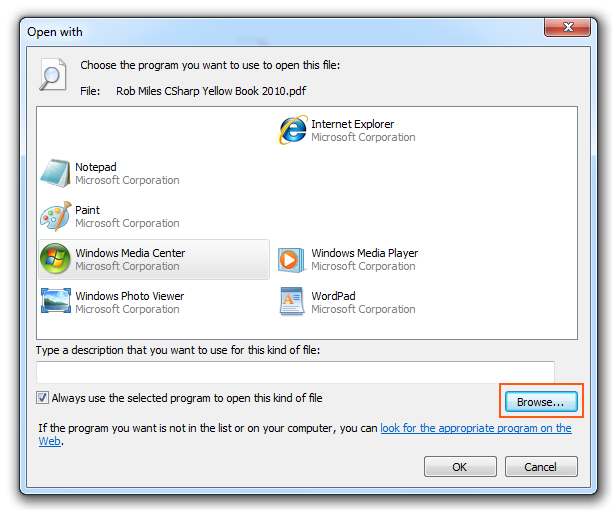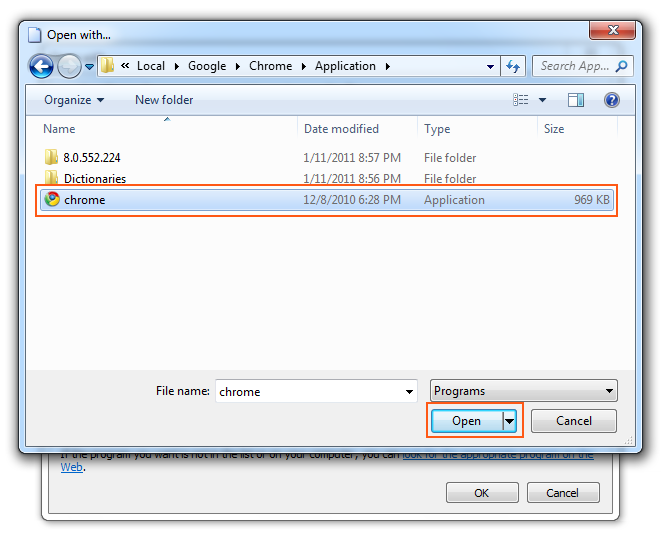 And select chrome.exe or just chrome if you have enabled the option Hide extensions for known file types for your folder options in Windows and click Open.
4  Now you just need to select the option Always use the selected program to open this kind of file and to finish click the OK button.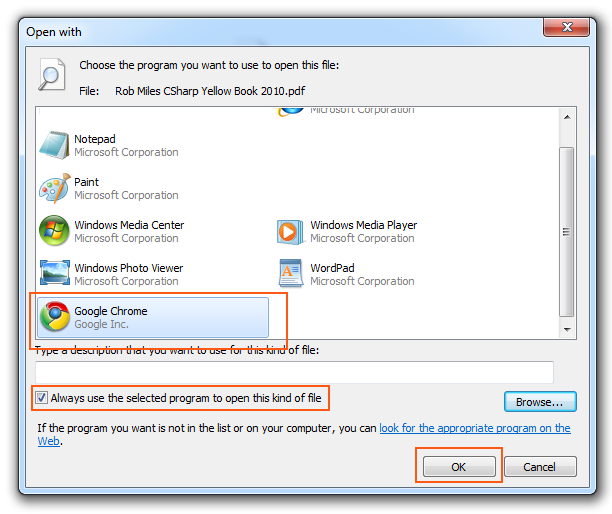 5  That is all there is to it, just double-click the PDF file and you are good to go!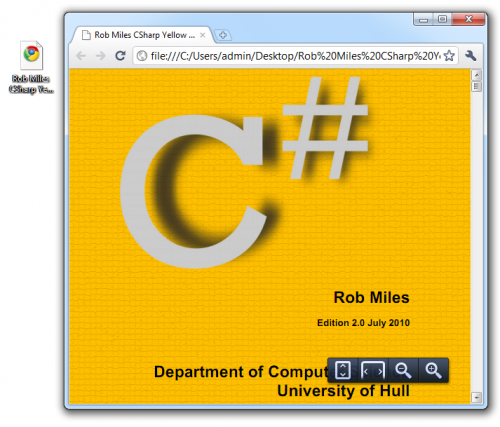 With Chrome PDF viewer plugin you get some good functionalities:
By pressing Ctrl + F you can search the entire PDF file, and it is pretty quick.
Save opened PDF file by just pressing Ctrl + S or printing by pressing Ctrl + P (you can always use the Google Chrome menu )
Moving the mouse to the bottom-right, you bring a small set of tool to control the PDF file like, fit page, stretch, and zoom in & zoom out.
Just remember that Chrome PDF viewer plugin can be a great alternative, but it lacks of many features that can be found in others, more dedicated PDF viewer software; however if you just need to see and read what is inside of a PDF file, this is a good way to do it.
Get our best stories delivered to your inbox.