If you are running a WordPress site or any other type of website, I am sure that you've asked yourself these two questions more than once at one point: Where do I place my Google Adsense ads on my site? And which ad units are the ones that can help to increase revenue? To answer these questions you need to take in consideration many factors like content or product you are providing, traffic the website is generating, what type of audience come you the site, and the website functionality just to name a few, but you really have to play with the placements and types of ad units until you find the way that works for you, that could take time but it will be worth it at the end when you see more revenue. That said, now you know that the answer is not that simple, however there are some effective guidelines that are good to know in order for you to make a decision.
For example, ads that are wider, according to Google, had shown that they can perform better than their taller counterparts, because they are easy to read while you have more text without the need to look back to the left and start a new line after a few words, additionally wider ads can display more ads per units.
Something that you should try is to test, test, and test the placements of your Google Adsense ads, and after you relocate your ads leave them for about a month and try again a different location and with other ad units if necessary to see if you see any difference, and you will notice that when you find the right spot your revenue will increase substantially.
You can also try the following:  If you have a 468 x 60 banner, try to swap it for a 728 x 90 Leaderboard if you have the space. If you are using a 250 x 250 Square try switching it for a 300 x 250 Medium Rectangle. And if you are using 120 x 600 Skyscraper change it for 160 x 600 Skyscraper.
According to Google the high-performance ad units are the following:
But just remember that while the ads units mentioned above can achieve really good performance, you should always try to use the ones that are best suited for your site.
Trying to find the right spot to place you Google Adsense ads is not an easy task, but here is a heat map image from Google Adsense that can help with this dilemma: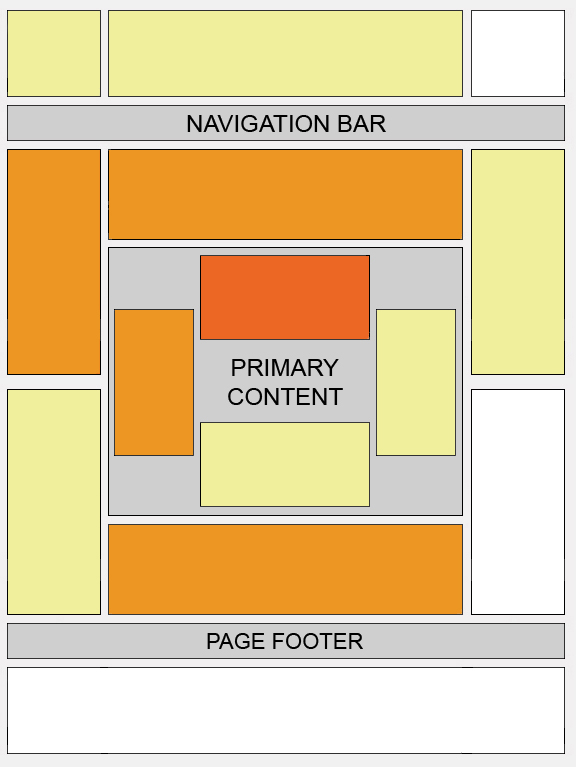 One last thing, there is also going to be time where you either run out of Google Adsense ads to place in your site or you just don't have the space to fit the ad, in these cases you can always use link units ads, this ads can adapt pretty well to reduce spaces where other types of ad units will not fit.
Check out the video below to learn more!
Source Google Adsense – Which ad size should I use? & Where should I place Google ads on my pages?
Get our best stories delivered to your inbox.