If you have to brainstorm, classify ideas, make decisions, or you have to create organization workflow in the regular basis as part of your work or in school, you should try Blumind, which is a free and powerful mind mapping tool only for Windows.
There are many mind mapping tools out there with a lot of features and tools, but they will make the learning curve not a good experience and they can cost you some good money. Blumind is different, for starters, it is Free to download and use, it is packed with a lot of great features, it is simple to use, and the learning curve is short to almost none.
Blumind is lightweight (only 0.6 MB in sizes to download) with not impact in your system resources, there is also a portable version that really comes in handy when you don't want to commit any changes to your system, or you want to save it in your portable drive and take it anywhere; and it runs on Windows XP, Windows Vista and Windows 7.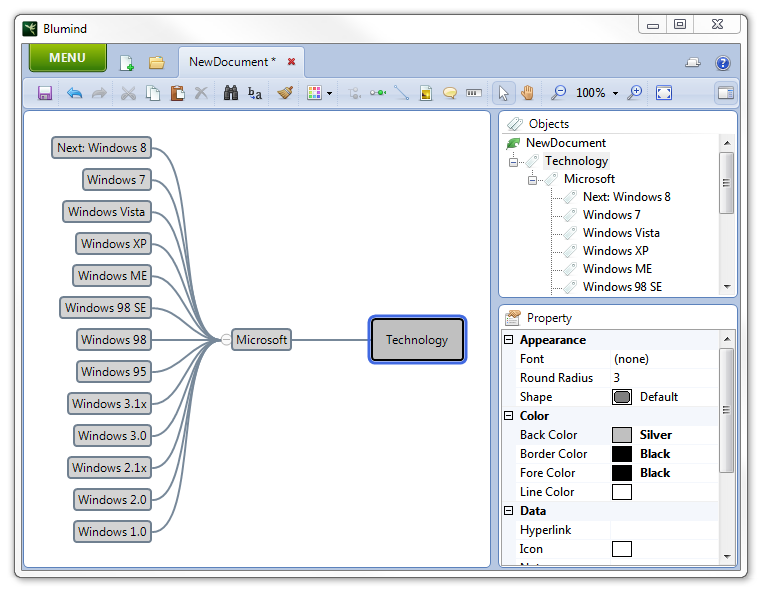 This tool supports many charts layouts, such as organization chart, logic diagram, tree diagram and more; you can export to multiple formats, e.g., JPG, PNG, SVG, and TXT. Additionally it has support for notes, progress bars, icons, color themes, and other widgets. 
Do you want to get your work even faster? Blumind will do the trick, not only with all its features, but also with the many keyboard shortcuts that includes, you can be sure you'll get the work done faster.
In a personal note, I have started using Blumind for some time now and I am happy with this mind mapping tool, it helped me a lot with brainstorming and organizing ideas that a I had to get done. This is not an advanced tool, but it does all the essentials that a tool of its kind have to do.
Note: If you are running Windows XP, you are going to need to have installed .NET Framework 2.0 or later.
Useful Links
Get our best stories delivered to your inbox.