In a previous article I showed you a new feature called Compact Navigation that comes in Google Chrome version 13. Now there is another cool hidden feature under the hood of Chrome. 
Side Tabs is an experimental feature, for the moment, that allows you to show tabs in the left sidebar of the web browser window. If you happen to have a widescreen monitor you could really take advantage of this feature.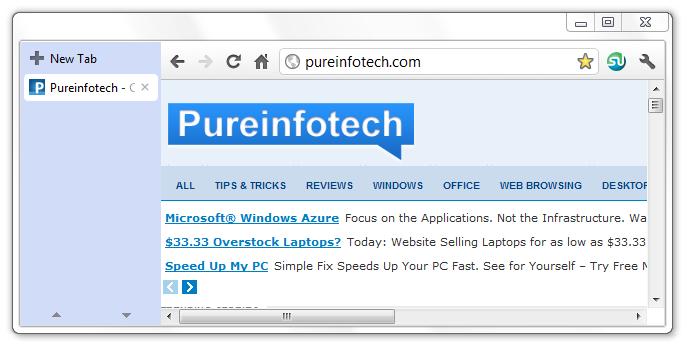 To enable Side Tabs feature in Google Chrome follow these steps:
1  In the address bar type about:flags and press Enter  – make sure to read the Google Chrome warning, that all feature listed here are experimental, they may change, break, or disappear at any time –.
2  Look for Side Tabs (it should be the first option in Google Chrome 13) and click the Enable link.

3  For this feature to start working you'll have to restart the web browser, after it's restarted, right-click on an opened tab and select the Use side tabs option.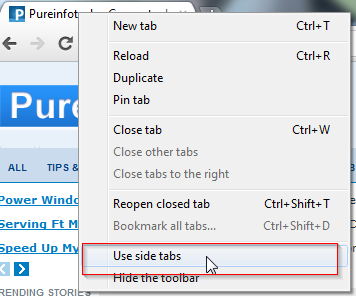 That is all you have to do, enjoy your tabs in the left sidebar. To return to the regular view, just right-click on a tab and select Use side tabs once again.
Do you like all Google Chrome's features? And do you like that Google let you play with new features that are a work in progress? Leave us a comment. Thanks!
Get our best stories delivered to your inbox.