While Windows 8 is packed with hundreds of new features, many of them are easily accessible and many others are hidden to the regular user like, for example, preventing other users from changing the lock screen image.
The lock screen is a new feature in Windows 8 that allows users to add a unique look to the screen, it was designed to work well in touch-enabled devices, and it also provides some basic information, such as date & time, email, network and battery alerts, and of course an image, which you can set and lock so no one can change it.
This is practical if you are the owner of the computer and you share it with other people, but you don't want them to be messing with the lock screen settings, or another example will be a company that wants their brand logo in the lock screen and they want to prevent users from putting their own images. Whatever the reason might be to prevent changing lock screen image follow these simple steps:
1 Make sure that you personalize the lock screen with the image you like by using the 

+I keyboard shortcut, then click More PC settings. And in Personalize, on the right change your picture.
2 Next, use the 

+R to bring the Run command, type gpedit.msc and hit Enter. This will start the Local Group Policy Editor that is extremely useful to control many Windows settings.
3 From the left pane, navigate through: Administrative Templates > Control Panel and select Personalization. In the right side you'll have all the settings that you can control in this section.
4 Choose "Prevent changing lock screen image" setting and double-click it.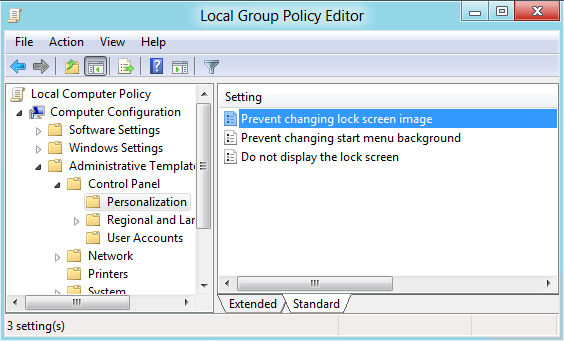 5 Select enabled, then click Apply and OK.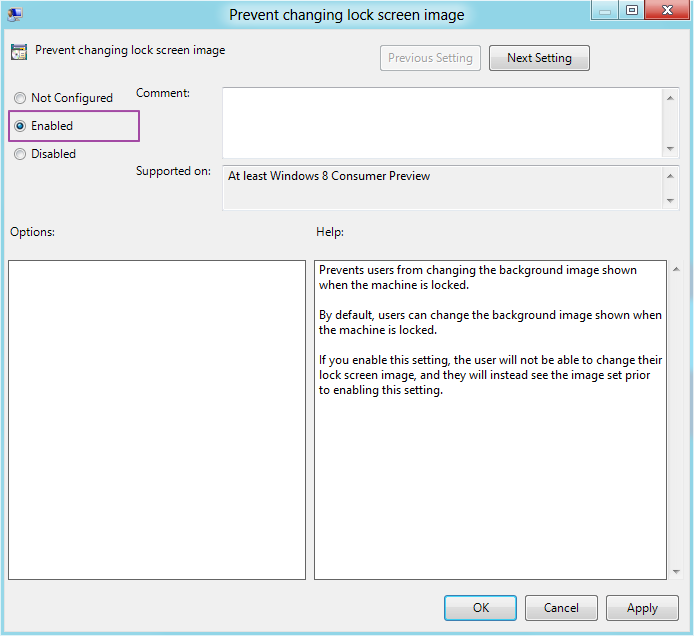 There you have it, now users won't be able change the lock screen image, which means that you are more in control.
Get our best stories delivered to your inbox.