If you are testing Windows 8, you might have noticed that a lot of file formats (music, images and videos) by default open in Metro style apps, which by the way these apps are in beta as well, and if you are still a desktop user and you aren't ready to fully embrace Metro, you may want to stop files from opening in Metro.
To prevent this from happening just follow these easy steps:
1 In the Start Screen type Default Programs and select it.

2 Click the Set your default programs link.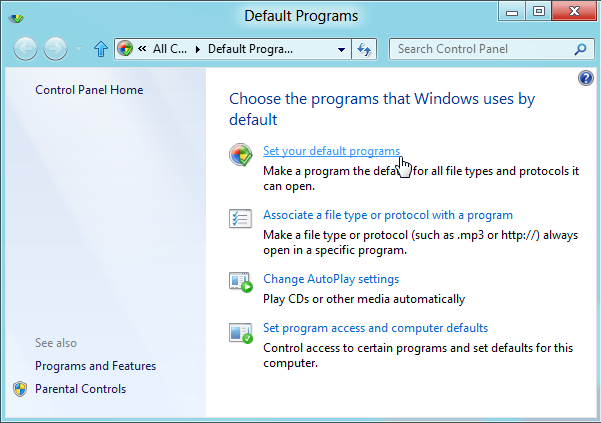 3 From the left list of programs look for: Windows Media Player and Windows Photo Viewer, and from the options on the right, choose Set this program as default or Choose defaults for this program, with this last option you can select for which specific files the application will be the default.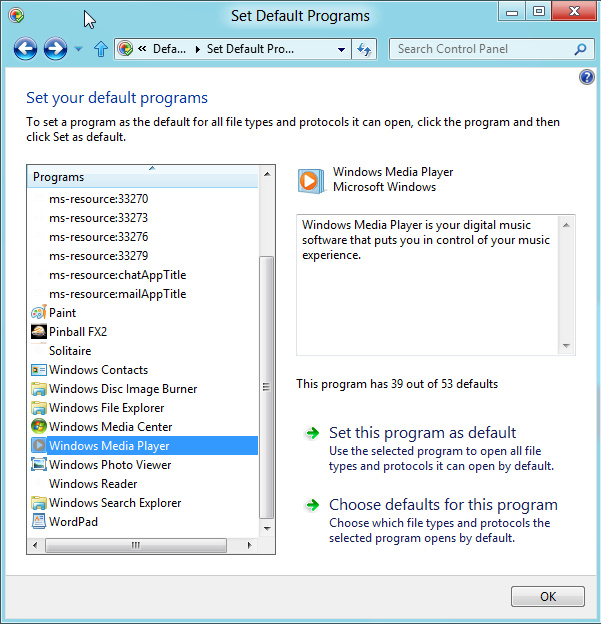 4 Then just click OK to finish.
Here is also a previous How-To that shows you how to open pinned sites from the Start Screen in Internet Explorer 10 instead of the IE Metro.
Keep in mind that you are not limited to use these default programs, if you prefer using other media player or photo viewer, you can just install them and then set them as defaults with the same process.
Get our best stories delivered to your inbox.