Doing a backup to protect your personal files is a good thing, even better when you do it at least once a week. Windows 7 comes with a great utility called "Backup and Restore" which allow users to create a system image/full backup (operating system, settings, programs and files) or just to backup personal files and Windows settings — all for free. The best way to go to protect your files is backing up the whole computer, not only your data will be safer from accidental deletion or corruption, but also from physical disk failure. If you hard drive fails, you simply buy a replacement and restore the Windows 7 system image and you are good to go.
The problem comes when you only do full backups and you need to restore just a handful of specific files. Technically a Windows 7 system image was meant to recover your PC in case of system failure and not to recover individual files.
So what do you do in this case? Well, this is what the tip for today is all about. You'll need to download and install 7-Zip, this is a great free and open source utility for Windows that manage tons of file compression formats including: ZIP, TAR, RAR, 7z, ISO, among many others; VHD (Virtual Hard Disk) happens to be one the unpacking file format supported as well, which is also the file format used by a Windows 7 system image (full backup).
Once the application is installed, locate the folder with the Windows backup, the path should be WindowsImageBackup\[computer-name]\Backup xxxx-xx-xx xxxxxx, then just double-click the largest file size with the extension .vhd.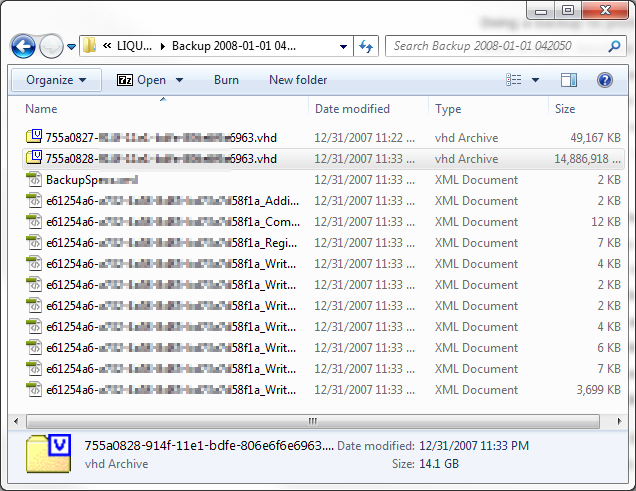 After a few seconds all the files in the backup will be revealed to you. That's all there is to it! The last thing left to do now is to search for the files you need to recover, select them, click Extract, choose a destination and then OK.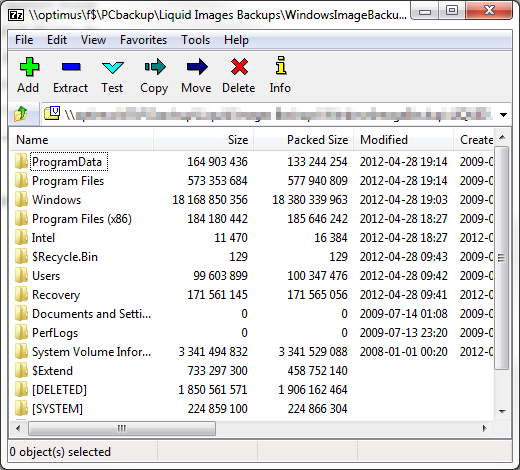 Quick Tip: After installing 7-Zip in your system, launch the application, go to Tools > Options, and in the System tab select all the file format that you want to associate with this program — Click Select all or at least make sure you select vhd, then Apply and OK. This will help to launch 7-Zip automatically when you double-click associated files.
Knowing this, you can back up your whole computer without the need of creating additional file copying which can eat up a lot of storage.
Get our best stories delivered to your inbox.