Have you been using Bing lately? If you haven't now it is a good time to check the new design that just went live on Thursday in the U.S — for now. The new revamped Bing features a new layout that you'll find really similar to a Metro style app in Windows 8, which includes, search results, snapshots, and a social sidebar. The three panels design on Bing were built to integrate results with social, something that the company calls "friends know", which will be based on a variety of social networks including Facebook and Twitter.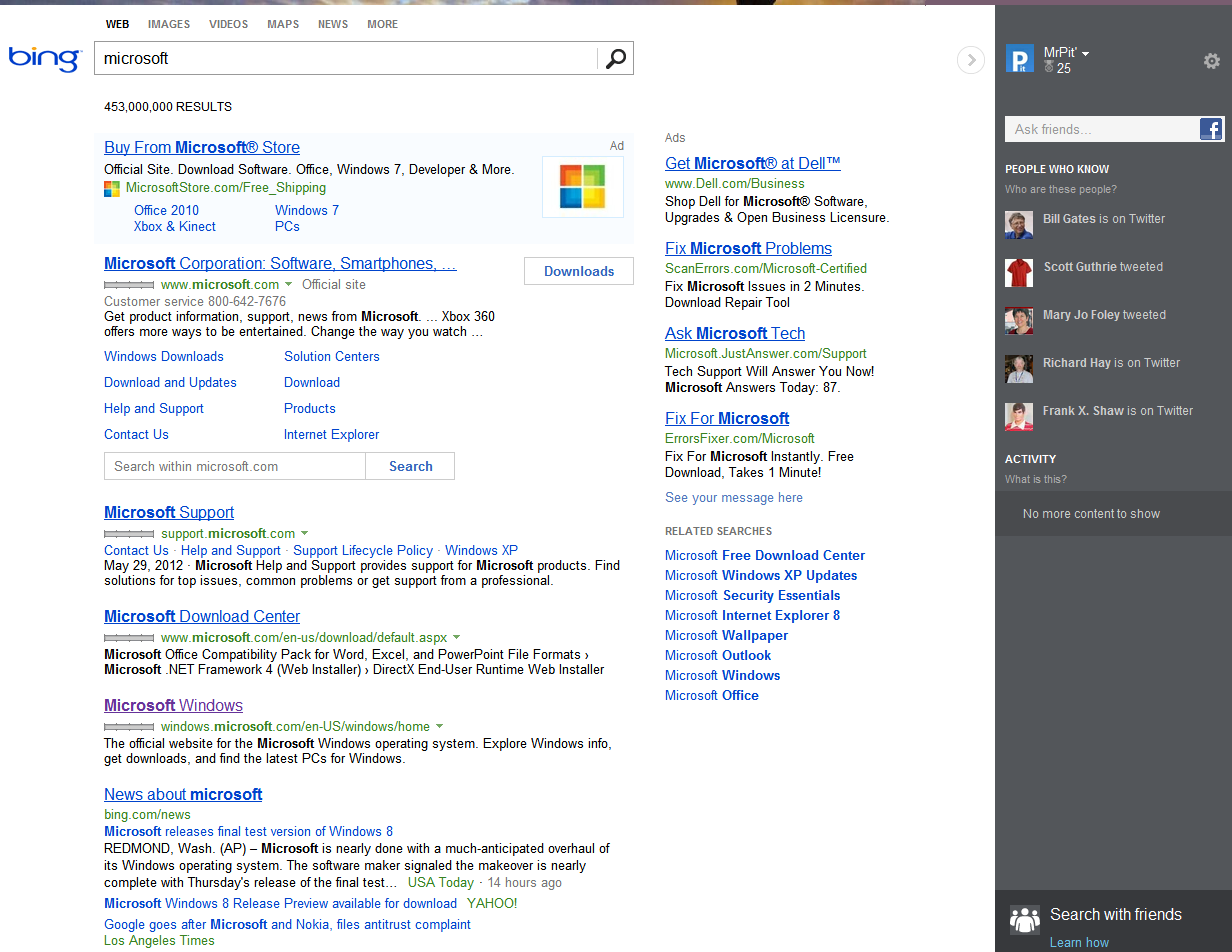 "According to a recent internal survey, nearly 75 % of people spend more time than they would like searching for information online. With Bing's new design, you can access information from the Web including friends you do know and relevant experts that you may not know letting you spend less time searching and more time doing."
Even though Microsoft still have a hard time trying to gain some market share from Google, the software giant is pushing his own innovation providing something different to the traditional search. The new design on Bing looks more than great; it works as a solid product and all the new features are very useful. For the moment it is only available in United States, though this is not going to stop anyone who wants to a look at it, just change your region settings and the new UI will be revealed to you. When the new look will be available worldwide? That is yet to be announced.
Source Bing blog
Get our best stories delivered to your inbox.