You like the new Windows 8 mouse cursor scheme, but you are not quite ready to switch to the new OS? Well then, in this quick How-To article you'll learn step-by-step how you can easily extract the cursor files and use them, in Windows 7 or a previous version Microsoft's operating system.
Instructions
1 You'll need to have access to an installation of Windows 8 Release Preview, then navigate to C:\Windows\Cursors, select and copy to a new folder all the .cur and .ani files where names start with aero_.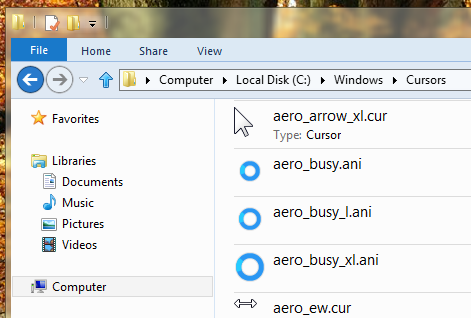 2 Rename all the .cur and .ani files by adding a letter or a number (e.g., 8) to the beginning of the file names. You need to do this so you don't overwrite Windows 7′ default cursor files.
Quick Tip: To quickly rename files do the following: Select a file and hit F2, then hit Tab to rename the following file.
3 Move the mouse cursor files to a thumb drive and go to your Windows 7 PC. Connect the USB drive and then copy all the .cur and .ani files.
4 Navigate to C:\Windows\Cursors in Windows 7 and paste all the new files.
5 Now, go to the Control Panel and open Mouse.
6 From Mouse Properties, navigate to the Pointers' tab and under Scheme select (none).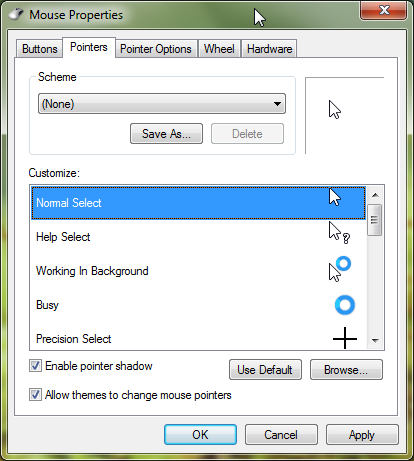 7 Under Customize you'll see a list with all the different pointers, now just select each one, click Browse and select from the new cursor files. Once you are done, click Apply and OK to finish.
That's all there is to it.
Get our best stories delivered to your inbox.