It was just a matter of time before the first release of Chrome Metro style. Not too long ago we heard that the search giant was working on a new version of its web browser software, and now is here; Google has released a "work in progress" version of its software for Windows 8 Release Preview users. If you want to try the new Chrome, you can do that by installing the latest release from the dev channel. The installation is a little bit odd, because Chrome installs the Metro version of the browser, despite of Microsoft saying that Metro style apps can only be installed from the Windows Store.
Note: Be careful installing a developer version of Chrome. This is not a stable version, which means that you may run into problems. And reverting back can be a little bit of hard work.
At first look, there are not too many changes, the Metro version of the browser works and looks the same as the desktop version. Because it is also being designed to work with touch enabled-devices, this new version of Chrome has bigger and more spacing between elements and on menu items. The wrench icon has been replaced for a 3-line horizontal image, the Settings page has no changes, and Adobe Flash is supported in all sites too.
Many people may feel a little bit disappointed that the Metro version of the browser is not chromeless by default; tabs, omnibar, and bookmarks, use a lot of the real state of the screen — This is in comparison to Internet Explorer 10 Metro.
Windows 8 snap view is supported, but browsing the web is kind of limited in the smaller view. At the moment Chrome does support sharing information in Windows 8 — this enables you to bring charms and share web content with other apps –. You need to take in consideration that this version of the web browser still in the early days of development, but I still prefer Internet Explorer 10, if I want to browse the web in full screen and in Metro style.
Gallery
Main view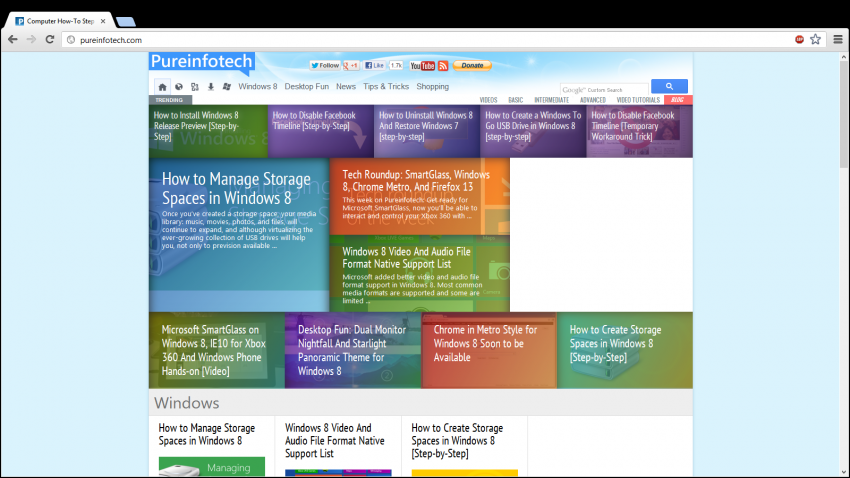 New menu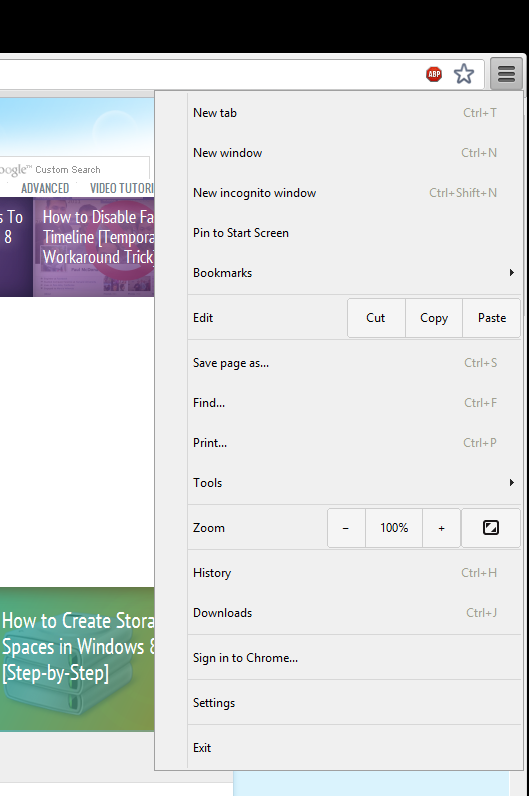 Settings page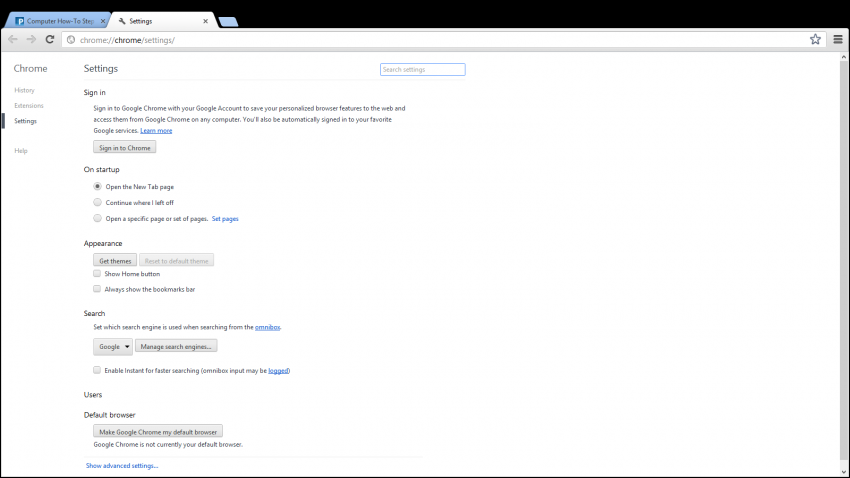 Metro Settings pane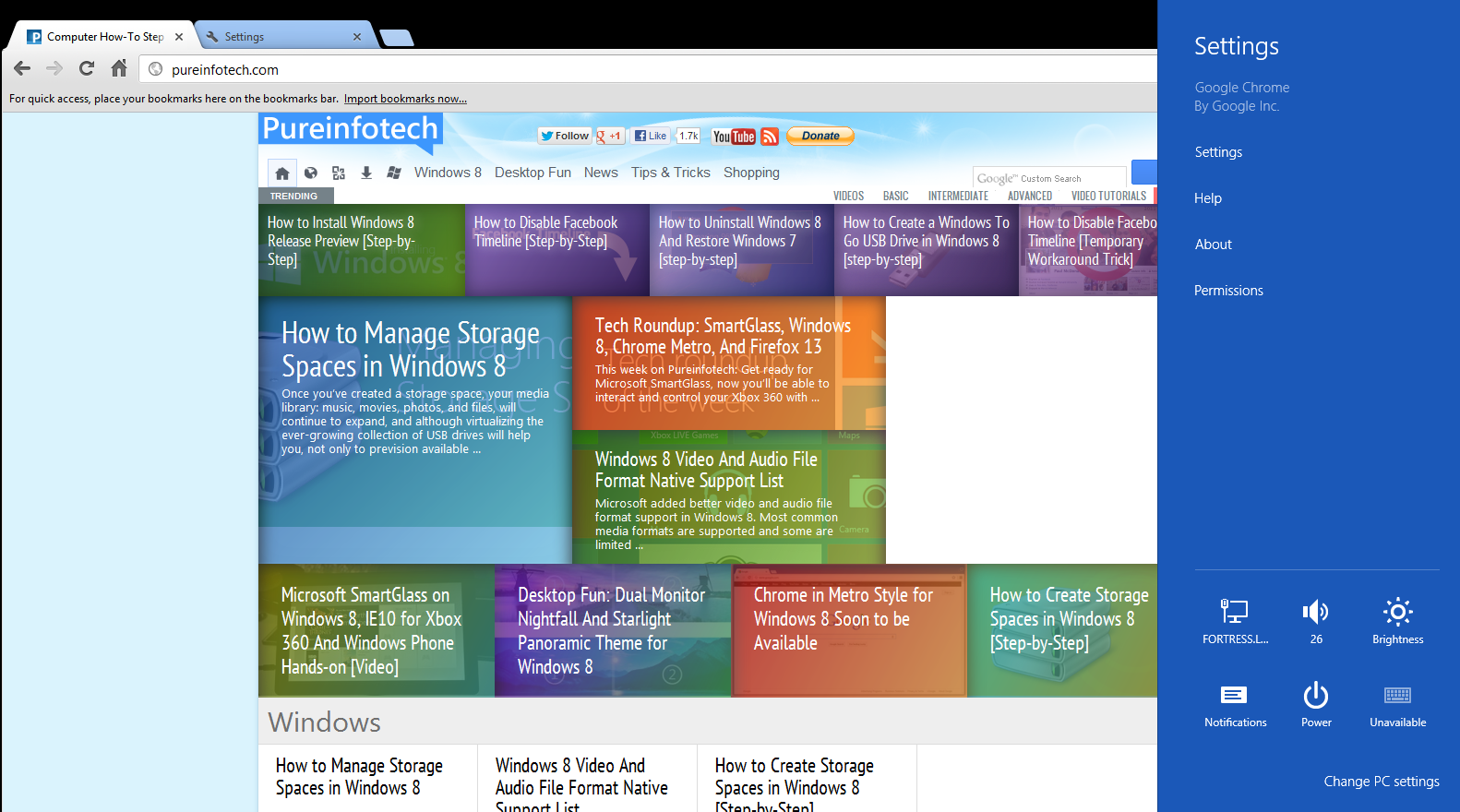 New Tab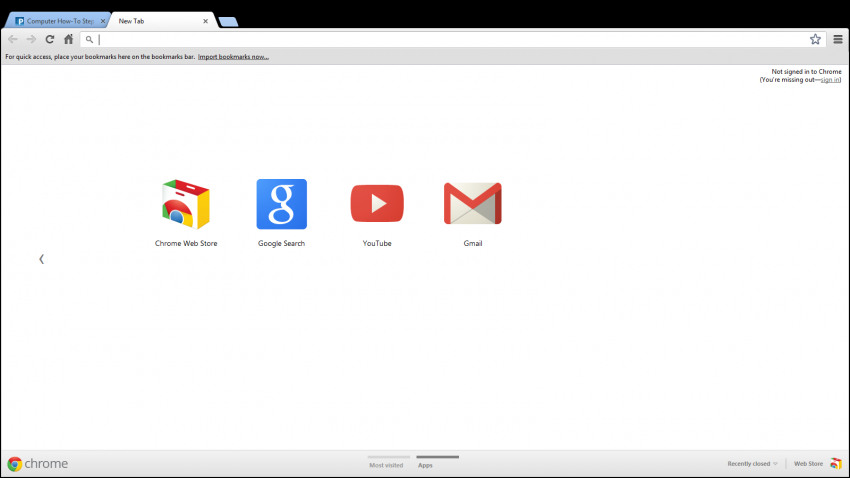 Tab menu
Omnibar

Download link
Get our best stories delivered to your inbox.