You were happy to hear about a new feature of Google Chrome in an early release build, e.g., Canary build or Dev channel, which are not finished products. You installed the web browser in your Windows PC, then later on you decided to reinstall the previous stable version. This is good, you know that you have to uninstall the current version first, because you cannot downgrade a Chrome installation; once that was done you proceeded installing the version that you were previously using, and then a Chrome error message appear at launch:
Your profile can not be used because it is from a newer version of Google Chrome. Some features may be unavailable. Please specify a different profile directory or use a newer version of Chrome.
As you can see in the above image, Chrome alerts you about the issue and also tells you what to do to remedy the problem, but how a regular user is supposed to know how to "specify a different profile directory"? One thing you could do will be deleting and creating a new user profile from the Settings page in Chrome, fortunately there is an easier way to deal with the error message, and here is how:
Instructions
1 Launch the Run command by using the

 +R shortcut, type the following path and click OK:
C:\Users\[UserName]\AppData\Local\Google\Chrome\User Data\Default
2 Finally, scroll down, find the "Web Data" file and delete it. Now just simply relaunch Google Chrome and the error message should no longer appear.
Note: After you get rid of the error, you may need to reinstall all your Chrome Web apps, but this is not because you deleted the Web Data file, this was an effect of installing and reinstalling the software.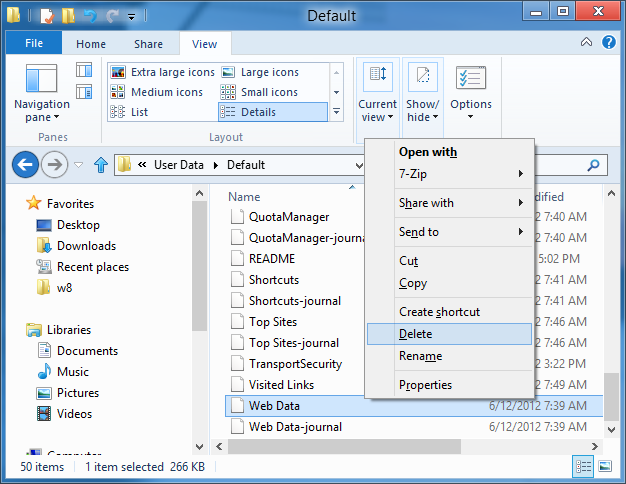 Now you know, testing software under development can and will cause problems.
Get our best stories delivered to your inbox.