If you are on the go quite often and you use your smartphone as a lifeline to connect your laptop to the internet, chances are that you have a datacap — a limit of how much data you can use per month –. Even though Windows 8 has different methods to detect mobile broadband connections and avoid extra data usage like, for example, by stopping Windows Update until the PC is connected once again to a non-metered network. There is something else you can do to optimize your data usage, that is disabling device software (e.g., apps, mouse, keyboard, sound card, monitor, etc.) updates over metered connections. Follow the next steps to learn how:
Instructions
To help to avoid "bill shock" you can keep device software (apps, drivers, etc.) off the update priority when you are in metered/capped Internet connection.
1 Use the

 + I keyboard shortcut to bring the Settings menu, then click Change PC settings.
2 on PC settings, navigate to Devices and at the bottom switch ON the last option "Download over metered connections".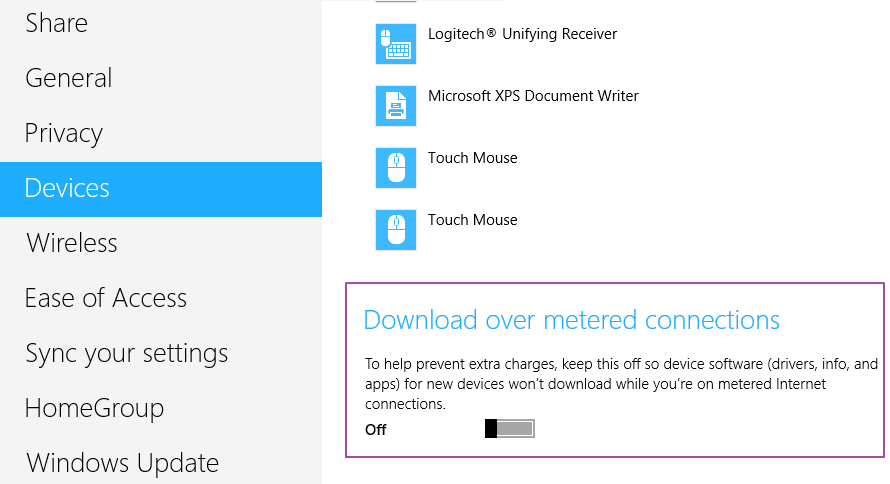 That's all there is to it. Now next time you are in an airport or in the park using your Internet, devices software will not be part of your data usage.
Get our best stories delivered to your inbox.