For quite some time we knew that the Mozilla team was working hard to refresh the user interface of its open source web browser, and now the first build of Firefox with its new UI called "Austrails" has been released as a Nightly update download.
This work in progress or test-build of Firefox can be downloaded as a traditional installer or as zip package (portable).
Here is a screenshot that gives you a glance of how Firefox Austrails looks like. One thing that you'll notice right away is that the user interface now is really similar to Google Chrome with some slightly differences. Other thing you'll notice, for example, is that all non-active tabs are transparent but the active tab, which blends quite nicely in the back; however you'll find difficult to read non-active tabs labels if you are using a dark background (Windows 7 or Windows 8).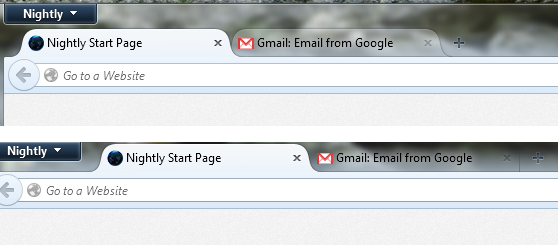 For the moment the latest build with the new UI can be run on Windows, other platforms will be supported in the near future.
How do you like the new Firefox Austrails so far? Be the first and leave your thoughts in the comments below.
Download link
Source Arstechnica
Get our best stories delivered to your inbox.