If you're OK with Facebook changing your profile email, but you don't like the default '@facebook.com' address that the social network randomly generated, you should know that you have one chance — only one chance — to change it and create a custom '@facebook.com' email address, and here is how to do it:
Before you do this, note that whatever you choose for your username, e.g., facebook.com/username it will be your address as well, e.g., username@facebook.com, so choose wisely.
Instructions
1 Sign in to your account and navigate to the Account Settings.
2 In General under Username, click the Edit link.

3 Type the username you desire in the text box to see if it is available — remember that username is your email name as well –, then scroll down enter your password, and click Save Changes.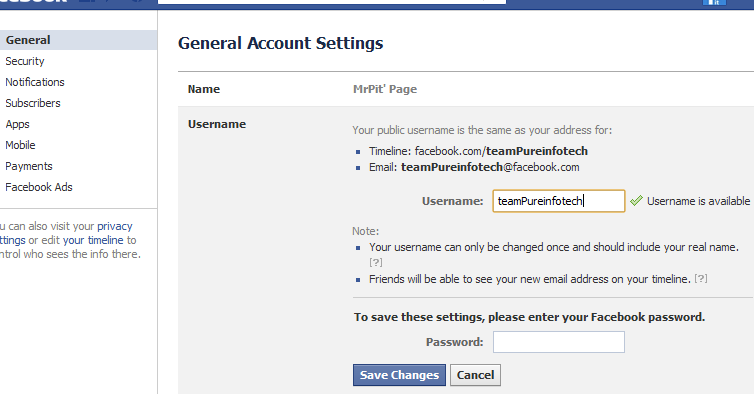 You done it! Now you have created your own address, don't forget to test it.
Get our best stories delivered to your inbox.