Endless corridors, deserted rooms, spiral staircases descending into the unknown, cobwebbed passages, old town streets, and mysterious places are part of the Cobbles and Corridors Windows 7 theme for your computer desktop.
This theme comes with 14 vintage style images of various mysterious places from all around the world (US, Italy, Estonia, France, and more).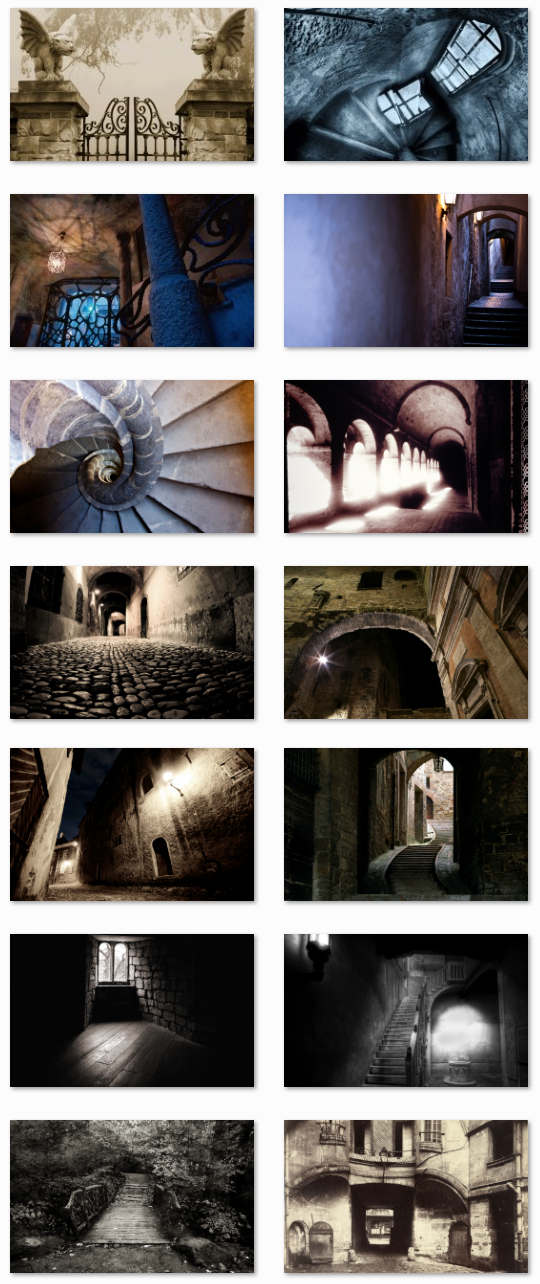 Get our best stories delivered to your inbox.