Besides many new features, Office 2013 brings the concepts of "Office Background", which essentially are small images, seven in total –If counting the "none" option that only leaves you with a white toolbar –, that adds a little touch of personalization to the software suite experience. You can set the background you want at the software installation wizard, but also you can change them at any time. Follow the instructions below to learn how:
Instructions
1 Launch a new Office 2013 application, e.g., Word 2013.
2 Click the FILE menu and select Options.
3 Under Personalize your copy of Microsoft Office, look for the Office Background options and simply select one of the new backgrounds and then click OK to finish.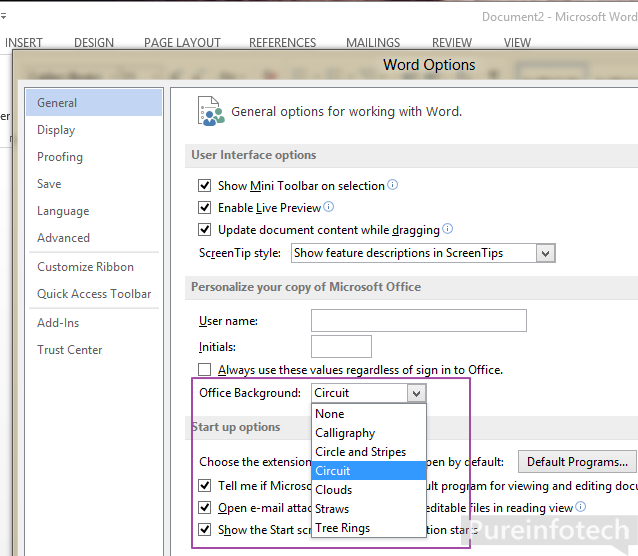 Note: To change the backgrounds in Outlook 2013 is a little bit different, you need choose Office Account and then change the Office Background. But the change will still affect all Office applications.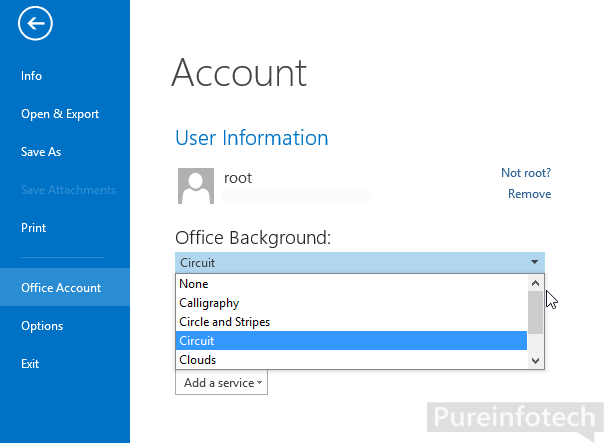 You can choose from 7 different background styles:
Microsoft Office 2013, unlike the 2010 version, doesn't have the option to change the actual color scheme (blue, silver and black); instead, the new interface is a solid white background, all around, with a small pattern image that only covers a fraction of the app toolbar in the top-right corner of the screen.
Get our best stories delivered to your inbox.