In the case that security isn't a really big concern, you can configure Windows 8 to automatically logon to your account at the start-up. Here is a warning although you wouldn't normally do this, if you are using a laptop on the go or any other computer that isn't in a secure network, for example, your home network.
Instructions
1 From the Start screen do a search and launch netplwiz.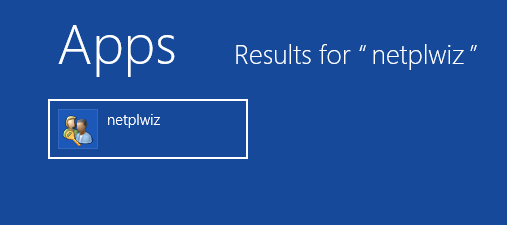 2 When the User Account window appear uncheck the option "Users must enter a user name and password to use this computer"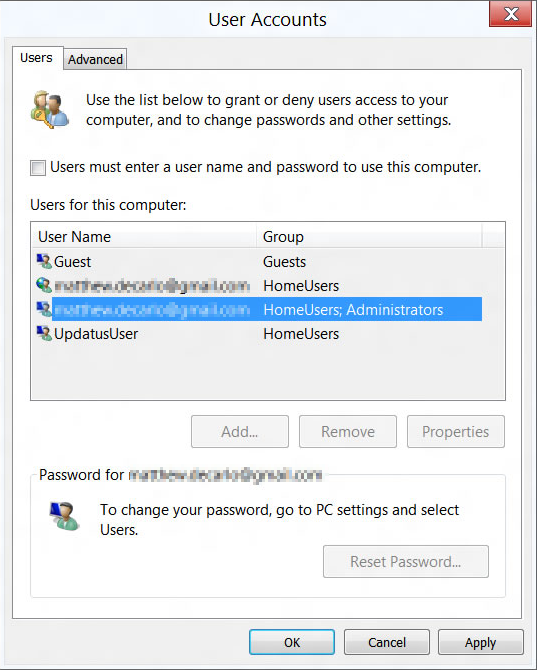 3 Click Apply and you'll be asked to supply your credentials one last time, enter your current password, confirm and click OK.
If you want to test the changes, reboot your PC and watch Windows 8 logon automatically.
Now the question is: Why would like to set up an automatic logon instead of just simply removing the password from your Windows account? Even though logging on automatically weakness the security of your system, you will still password protected in a network. Logging on is quicker and convenient, you can still use the 

 + L keyboard shortcut to lock Windows if you need to, and Windows doesn't like to be without a password, so having one will make much easier to connect with other PCs and devices over the network such as a shared printer.
Get our best stories delivered to your inbox.