For the longest time we relied on Adobe Reader to preview PDF files on the web, which added unnecessary load to our computers and not really practical. Then Google Chrome brought PDF viewer to the web browser with a built-in feature; since that time Firefox users have been missing out on this great feature.
The good news is that since Firefox 15, PDF viewer support is part of the browser, but it is disabled by default, and for the time being, it's up to you to turn it on.
Instructions
1 Update to the latest version of Firefox.
2 In the address bar, type about:config and press Enter. To continue click the I'll be careful, I promise! button.
3 Next, in the search box type browser.preferences.inContent and press Enter. Once you see the value in the Preference Name list, double-click it to change the value of "false" to "true".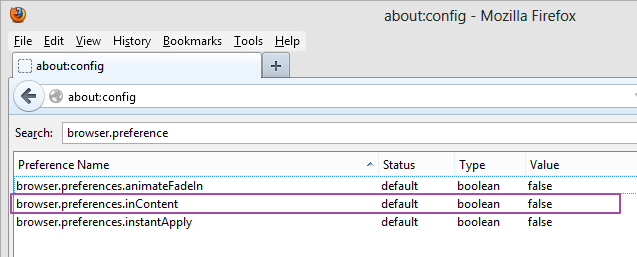 4 Now once again, in the search box type pdfjs.disabled and press Enter. You'll see that this value is set to "true", double-click it to set it to "false".

5 There is one last step. From the file menu, click Tools, then Options. Now, navigate through the Applications tab. Search for Portable Document Format (PDF) value and change its setting to Preview in Firefox.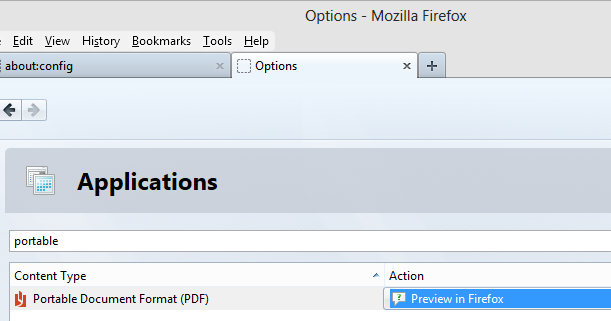 That should do it! To test, go to your favorite search engine, do a search for a PDF file, click it and it should open up with Firefox.
Get our best stories delivered to your inbox.