Time to ditch your current set of Windows wallpapers and get some awesome sky views with this new Windows 7 theme (also compatible with Windows 8) called Spectacular Skies.
This theme comes with 11 high-resolution images of skies stretching outward with an otherworldly glow, capturing the beautiful landscape of roads covered with snow, lighthouse, and fields of sunflowers. These featured images are courtesy of the German photographer Marco Müller.
You can find more great themes in Pureinfotech– Desktop Fun section and from the Windows Personalization Gallery.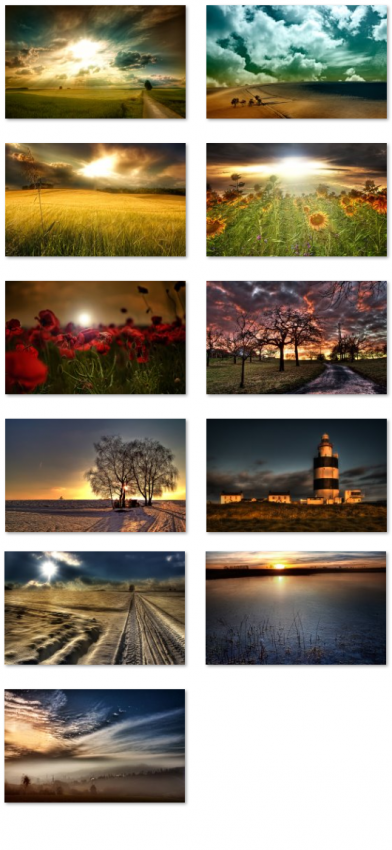 Get our best stories delivered to your inbox.