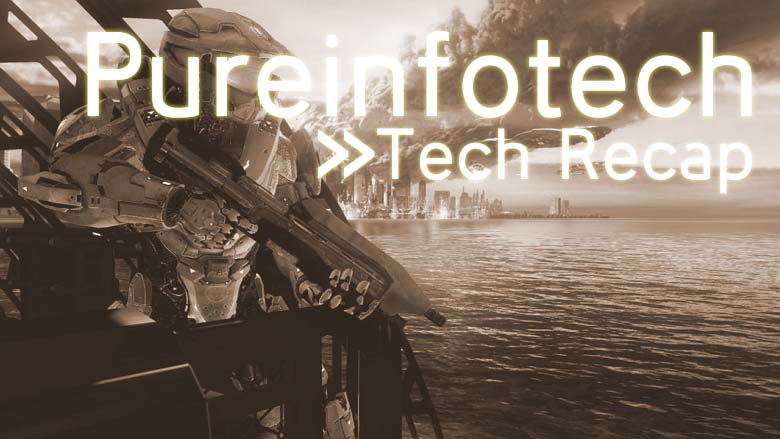 The game, 'Halo: Spartan Assault', for Windows 8/RT and Windows Phone 8 is now available for download. In order to boost sales Microsoft for a limited time is offering Office 365 bundled with a 12 months of Xbox Live Gold for free. This week new rumor emerged about Microsoft testing smartwatch prototypes with transparent aluminum and interchangeable bands. Learn everything there is to know about the new version of SkyDrive in Windows 8.1, and much more.
Welcome to Pureinfotech: Tech Recap edition. Each weekend I will bring you a compilation articles of the week, including how-to guides, features, tech news, and more. This is simply a list with a brief description of pieces you might have missed or you might just want to read again.
Weekly links
Samsung announced the 840 EVO, a new line of affordable and faster Solid-State Drives with a storage capacities of up to 1TB. The Korean company will release the new SSDs into the global market in August  in several capacities: 120GB ($110), 250GB ($190), 500GB ($350), 750GB ($530), and 1TB ($650). For more info check: (Forbes) Samsung Wants 'SSDs For Everyone' With Introduction Of 1TB 840 EVO Solid State Drive.
This week's Microsoft earnings reports officially showed the slow sale performance of the ARM-based Surface RT tablet. The software giant reported a $900 million write-off  after the $150 reduction on price of the device, which really questions the future of the tablet. (eWeek) Surface RT Delivers 1 $900M Sting to Microsoft.
(Weekly links Disclaimer: I don't work for any of these companies, neither I am getting any money for sharing the links above).
Xbox 360 July free games
Don't forget that if you have a Xbox Live Gold membership, this month you can download Assassin's Creed 2 and  Defense Grid: The Awakening.
Please support my work and use this link for your Amazon purchases or use the PayPal button at the bottom of this page to donate. Thank you!
I'm always looking into ways to improve, but if you have any suggestions, feedback, or something you would like to learn, leave me a comment.