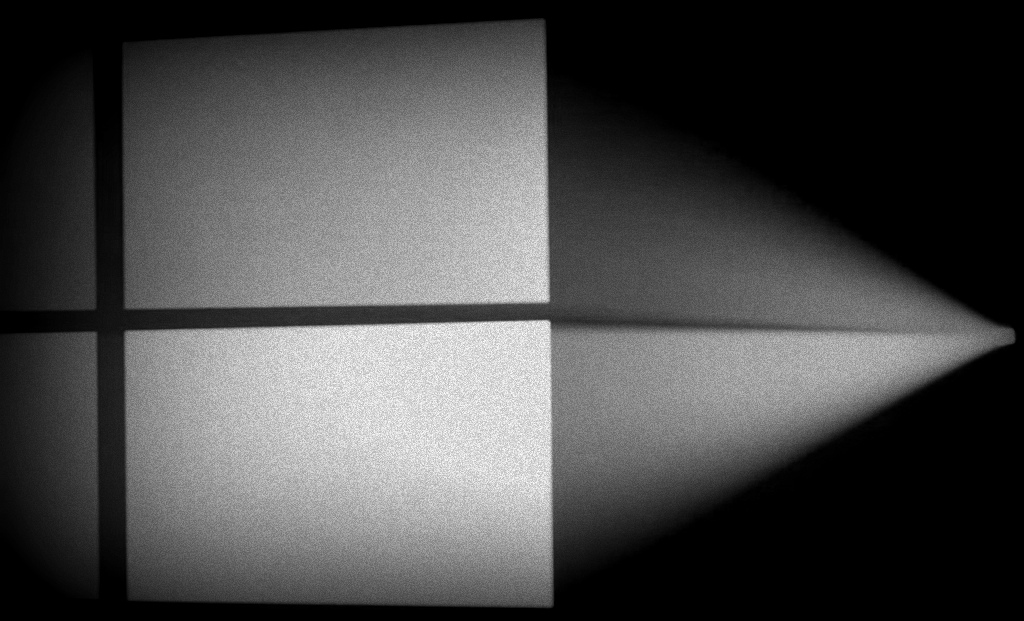 This week on Pureinfotech: Microsoft announced that Windows 10 has reached and surpassed over 300 million active devices making the operating system the best version yet. Alongside the announcement, the software giant also warned users who are still in Windows 7 and Windows 8.1 that the free upgrade offer will end on July 29th, then users will have to pay full price.
However, soon after the announcements the company clarified that the free upgrade to Windows 10 offer won't end for everyone. Microsoft also confirmed this week that it will stop nagging users to upgrade to Windows 10 on qualifying devices after July 29, 2016.
Twitter's Vine app has officially been released for Windows 10 PCs and tablets. You can download the app immediately and start enjoying your favorite features on the desktop.
Corel is another company launching a Universal Windows Platform (UWP) app of the old-time popular file compression software. The app is called WinZip Universal and you can download it from the Windows Store now. The only catch is that it's a subscription-based application.
Microsoft has been working on Project Centennial to allow developers to easily convert their desktop apps into Windows Store apps. However, it seems that Microsoft is also using Project Centennial to convert its own apps, instead of building new ones, as desktop version of WordPad, Character Map, XPS Viewer, and other app now appear on the Store.
This week HP unveiled its new line of Pavilion computers running Windows 10, including an All-in-One featuring a new micro edge display. The lineup also features the new HP Pavilion x360 and Pavilion Desktop.
If you're in the market for new gadgets, this week there are great offers to a Microsoft Band 2 for only $175, you can also get up to $600 discounts on Dell PCs at the Microsoft Store with the Mother's Day Sale, and Amazon is currently offering an Xbox One 1TB with 3 games, plus a $50 Amazon Gift Card, plus Halo 5 Limited Edition, and Forza Horizon 2 for only $399. These deals are available for a limited time, as such you must hurry to take advantage of these deals.
Google updated its Android keyboard app adding one-handed texting mode on phones, but it's as elegant as the curved keyboard version on the Microsoft Word Flow for Windows Phone and iPhone.
On How-to guides, this week you learned how to enable the new Material Design UI on Google Chrome and YouTube on the web with a simple trick so you can try this new designs before anyone else.
Finally, this week I published a great guide to help you create a VPN server on Windows 10 without the need of extra software.
Also, don't forget to check the Mini Fast Forward extension for Chrome to skim through Netflix, Facebook, and YouTube videos in seconds.
If you missed any of the new stories, you can catch up with everything that happened this week and past articles here.
Short takes around the web
Microsoft Edge touch gestures
Microsoft is finally implementing touch gestures on Microsoft Edge to swipe back and forth to move between web pages. The software giant is testing the feature on internal builds, as such it's likely that we'll be getting it with the Anniversary Update.
Call of Duty: Infinite Warfare
Infinity Ward, the American video game company, has released the first trailer for the next Call of Duty titled: Call of Duty: Infinite Warfare. 
The new game features: Campaign, Multiplayer, and Zombies plus stunning, multi-planetary environments, new weaponry, and all-new player abilities.
You can pre-order Call of Duty: Infinite Warfare now from Amazon for Xbox One, PS4, and PC.
Google Chrome is the most popular web browser
Google Chrome is now the top browser leaving behind Internet Explorer. NetMarketShare has revealed that in April 2016, Chrome has now 41.71 percent of the market share for desktop web browsers, while Internet Explorer dropped to 41.3 percent. While it's a minor margin, it's the first time that Google Chrome surpasses IE taking the top spot.
Microsoft Pre-Touch Sensing
While Microsoft has been working on a 3D Touch technology for a long time, the feature never made it to Windows phones. However, a new Microsoft Research video titled "Pre-Touch Sensing for Mobile interaction" shows that the company continues the work.
Microsoft's E3 2016 press briefing has an official date
Microsoft will be at E3 to talk about games and the future of Xbox, and now we have an exact date. The company will kick off its E3 press briefing on Monday, June 13th, at 9:30AM PT time.
The focus of the briefing will be new games and features for Xbox One and Windows 10. And we're probably going to see new hardware, including a new standard controller for Xbox One and maybe a new version of Xbox.
The company will be livestreaming the event on Xbox.com and on Xbox One consoles, and Spike TV. For more information, visit Xbox Wire.
Paint Universal Windows Platform (UWP) app
After more than 30 years, Microsoft seems to be ready to rebuild its Paint app. The new app doesn't have an official name yet, but in the Store has already appeared as "New Paint" and "Newscastle".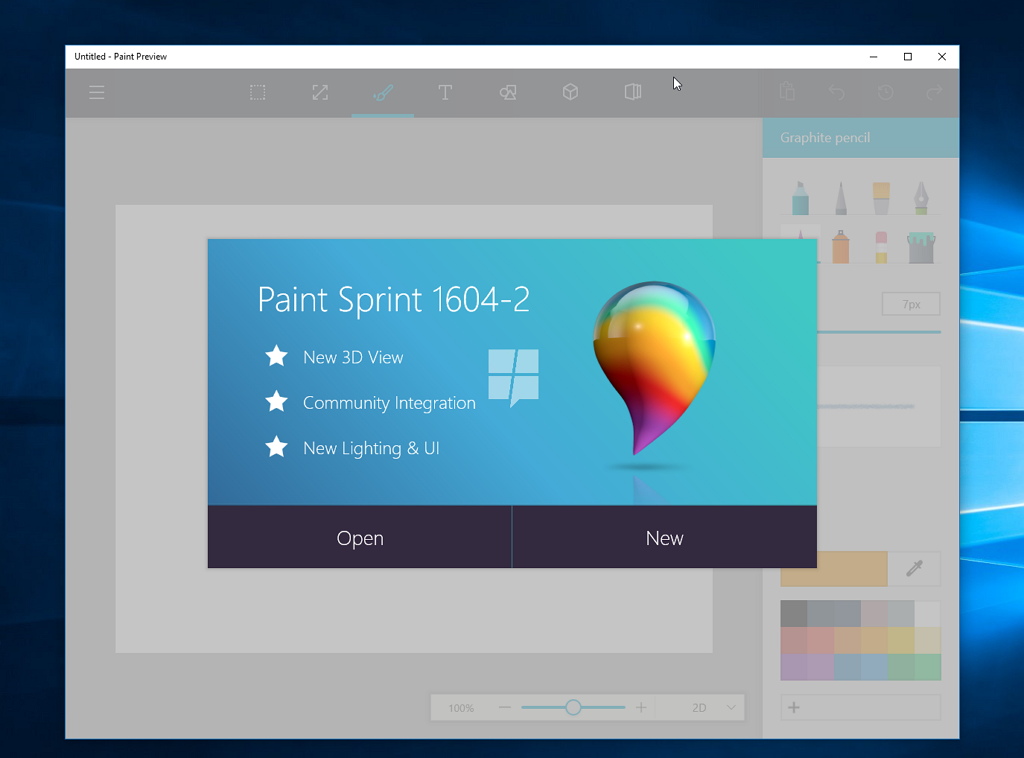 The new Paint app is currently not available for download, but MSPowerUser got the chance to get an early look of the app. 
Windows 10 Mobile to support more phones
This week Gabriel Aul from Microsoft has announced that the Lumia Icon is the next phone that will be supported to run Windows 10 Mobile Insider Preview builds from the Development Branch. However, the company didn't specify when it will happen or if the phone will eventually support the RTM version of the operating system.
Good news for Lumia Icon owners: Icon will be supported for Windows 10 Mobile Preview builds from the Dev Branch in the near future. Yay!

— Gabriel Aul (@GabeAul) May 5, 2016
Forza Motorsport 6 (beta) for Windows 10
If you're into racing games, you'll be happy to know that Apex has now open its doors to let fans try the beta version of Forza Motorsport 6 on Windows 10. You can download the game now from the Windows Store.
Windows 10 Mobile new feature
Microsoft is expected to release a new update of its mobile version of Windows 10, and the new version is expected to includes a lot of new changes and features. One of the new features that will also be arriving to Windows 10 Mobile is the ability for Microsoft Edge (mobile) to be able to identify which website you're trying to access and offer the ability to open the app, instead of loading the web version.
The feature isn't new in mobile devices as Android and iPhone have been able to launch Facebook, Instagram, Twitter, and many other apps when you were trying to access those websites. However, it's a welcome addition for Windows 10 Mobile that slowly is getting more complete
We need your support
We're all about helping you to get the most out of your devices with the latest news and helpful tips for Windows, Surface, Windows Phone, and Xbox. However, there is always room for improvement, as such don't forget to send suggestions, feedback, or mention anything you would like to learn or see improved on the site on the comments below.
As always, it all takes a lot of work. One way you can support the site is by using this link to make your Amazon purchases, which will help the site to make some revenue or you can also use the PayPal button at the bottom of the page to donate.