The giant of software has released the Microsoft Camera Code Pack, this is a great news for those photography enthusiastic. The free code pack gives you the ability to natively view supported RAW photo file formats in Windows 7, either using Windows Explorer and in Windows Live Photo Gallery without the need of using third-party software.
For the Microsoft Camera Codec Pack to work properly in Windows Live Photo Gallery, you need to be running the latest version of Windows Live Essentials 2011. Users using this software should already be updated, but you can check your version by going to the Help About section, the version number should be 15.4.3538.0513 or higher, if it is not you can download the latest version at http://explore.live.com.
Having the QFE2 update for Windows Live Photo Gallery will allow the software to scan and detect if there is any supported RAW photo file format in the library, if any, you will be prompted to download the codec pack.
IMPORTANT: If you are already using any another RAW codec from manufactures, such as Canon or Nikon, Photo Gallery will not prompt you to install the codec pack.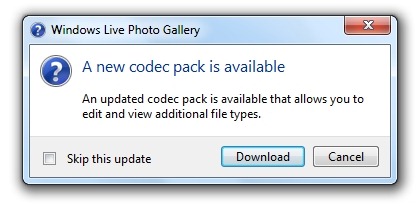 In the case you are not a Photo Gallery user, you can still download the Microsoft Camera Codec Pack from the Microsoft Download Center and install it manually. This enables you to view the supported RAW photos in Windows Explorer.
With the RAW codec pack installed, RAW photos will become viewable in Photo Gallery and in Windows Explorer as well as when importing images from your camera.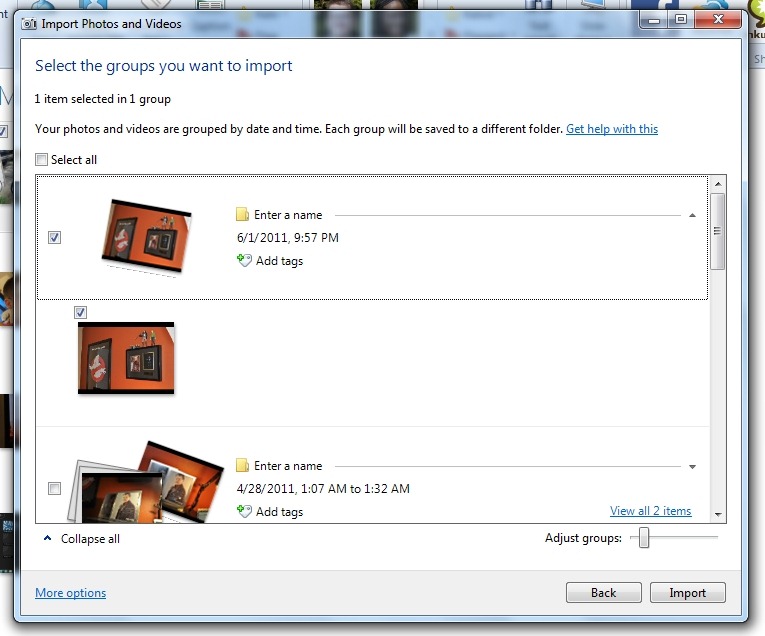 Other things you need to know:
You cannot edit a RAW photo using Photo Gallery, if this is the case when you are trying edit the image, you will be prompted to make a JPEG copy that you can edit.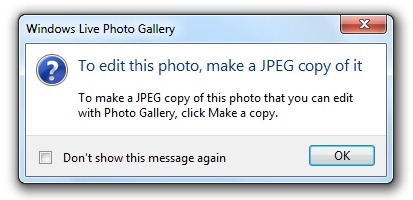 To manually make a copy, just open the RAW photo in Windows Live Photo Gallery and in the Edit tab, click Make a copy. Editing a copy is always best to keep chances and to know that you can go back to the original at any time!

You can't edit the RAW files in Photo Gallery, but can still add geotags, people tags, captions and descriptive tags. And this information will stay if you make a copy of the file.
This is a great new feature that I think many photo lovers are going to like, because Microsoft Camera Codec Pack makes it much easier to manage those awesome pictures that you've taken.
Source Windows Experience Blog
Get our best stories delivered to your inbox.