There are many benefits why you want to add new user profiles in Google Chrome: It helps to keep the browser 'your own' when you have to share the computer with family and friends. It's also a great way to segment what you do everyday, for example, work and home, how? You can create a Chrome profile so you can have all the links, emails related to your work and to check your bank account, and create another for all your personal stuff like Facebook, email, and websites that you visit everyday. Plus this is a good way to be able to check multiple email accounts from the same service (e.g., Gmail or Hotmail) without signing out and in one web browser. 
Moreover each profile can have their own extensions, this help you to keep things simple, organized and boost a little bit of performance in your system, because you aren't running all the extensions at once.
In the past you had to do this manually, because Chrome didn't have a profile manager, now this has changed with the release of version 17 and later builds — Keep reading to learn more.
Instructions
1 While in the web browser go to Settings by typing chrome://chrome/personal –this apply to version 18 and earlier — in version 19 type chrome://chrome/settings in the address bar and press Enter.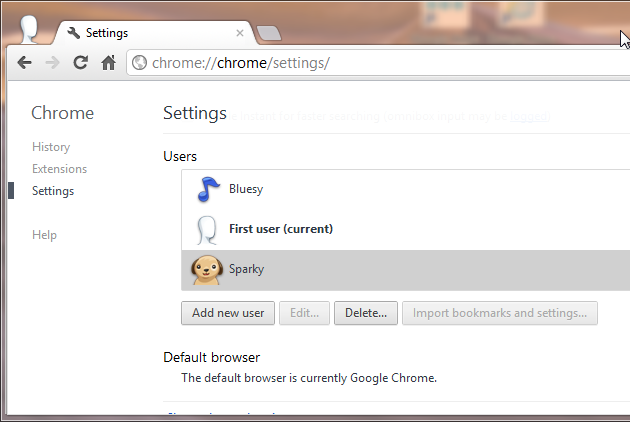 2 Look for the Users section and click the Add new user button, and pretty much that's all there is to it.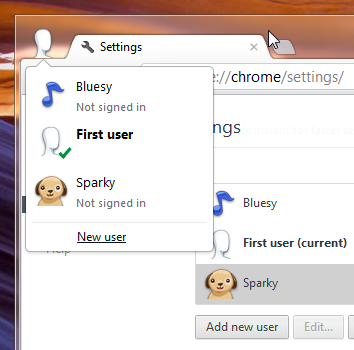 If you want to edit name and icon of the profile, just double-click the current user from Settings. Alternatively, click the new icon in the top-left corner of the browser, bring up the user's menu and you can either switch between profiles or edit them — Keep in mind that you can only change settings for the current user. 
Get our best stories delivered to your inbox.