Hibernation is a feature in Windows 8 and in previous versions of the operating system, primarily designed to save power in laptops, but did you notice that the option isn't available in the Power menu in Windows 8? Where is it? Is it gone? – The feature isn't gone, it's just not being displayed by default, follow these simple step-by-step instructions to bring the Hibernate option to the Power menu:
Instructions
1 Press

 +I to bring the Settings menu and click Control Panel.
2 From the Control Panel, click on Power Options.
3 Then from the left-pane menu, click the "Require a password on wakeup" link.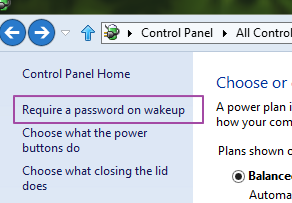 4 In the next page, click the "Change settings that are currently unavailable" link.
5 From the Shutdown settings section, click Hibernate and finally click Save changes.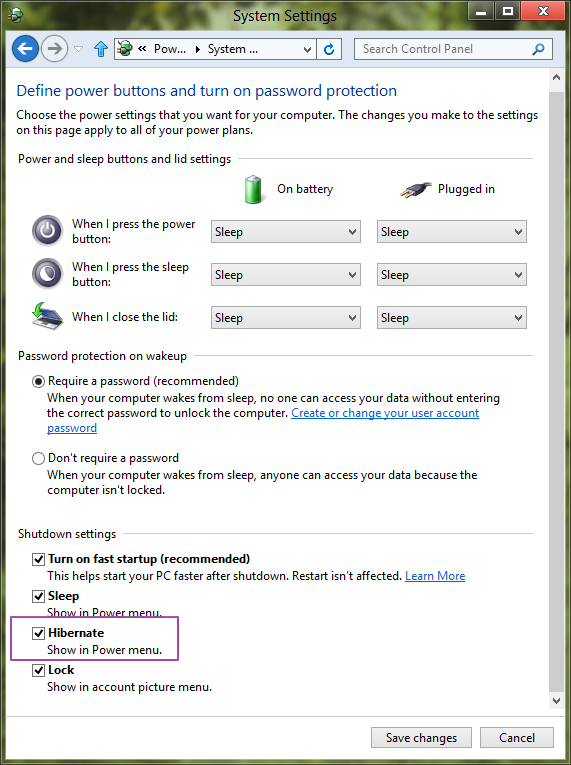 That is all, now use the

 +I to bring the Settings' menu and when you click Power, the Hibernate option should be available.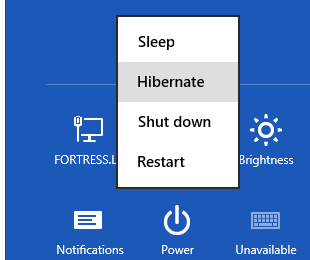 Hibernate is a great feature that, unlike the sleep mode that puts your work and settings in memory and draws a tiny amount of power, it grabs open files and programs and saves them on your hard drive; then the computer turns off. Which means better battery life and that, for example, you can unplug or take out the battery of a laptop and later when you resume Windows, you can pick up where you left-off.
Get our best stories delivered to your inbox.