Windows 8 brings a game-changer operating system, this time around the traditional Start menu has been removed and replaced with the beautiful and immersive Start screen. But since there isn't a contextual menu anymore in the new Start screen, you may be asking yourself: How do I run programs as administrator? Well, it's pretty easy, just follow these steps:
Instructions
1 Go to the Start screen, hit the

 key or hover the mouse pointer to the bottom-left corner of the monitor and click Start.
2 Right-click any of the applications' tile to select.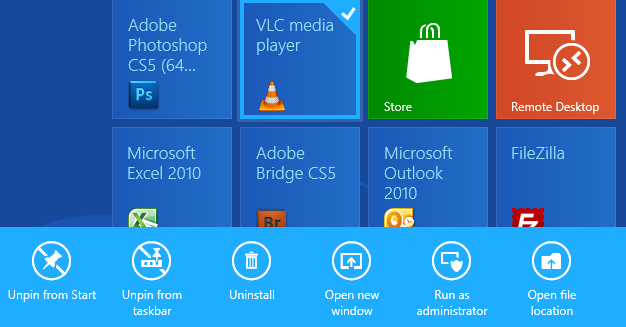 3 At the bottom you'll notice a new menu with various options to choose from, there simply click the Run as administrator option.
That's all there is to it!
Get our best stories delivered to your inbox.