Every time you put your Windows PC to sleep, it doesn't automatically start until you physically press a button or move the mouse. What you may not know is that you can configure your PC to wake up automatically to a specific time when it is in the sleeping state.
You'll find this feature useful on many scenarios like, for example, when you need your PC automatically wake from sleep to perform a specific task, when you just want it to be awake at the time you wake up in the morning, etc.
Instructions
To do this there are two steps that you must perform: The first one is to create a scheduled task within Windows and second you need to remember to put the computer in the sleep state in order for the process to work.
To start, follow these steps to create a new task in the Windows Task Scheduler:
1 Go to Start

, type Task Scheduler and press Enter.
2 In the Task Scheduler and from the Actions menu on the right side, click Create Task.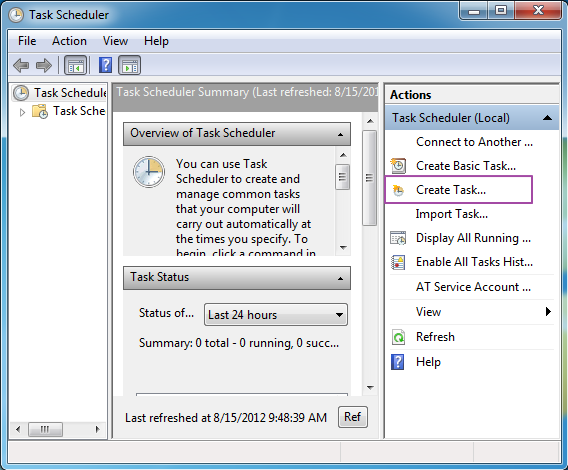 3 Name the new task something descriptive like "Waking PC from sleep". Remember to check the options "Run whether user is logged on or not" and "Run with highest privileges".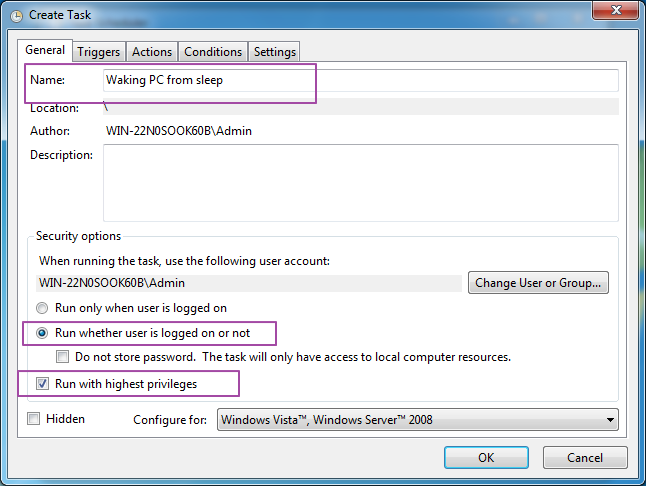 4 Navigate to the Triggers tab, add a new trigger action that will run the task in a specific time.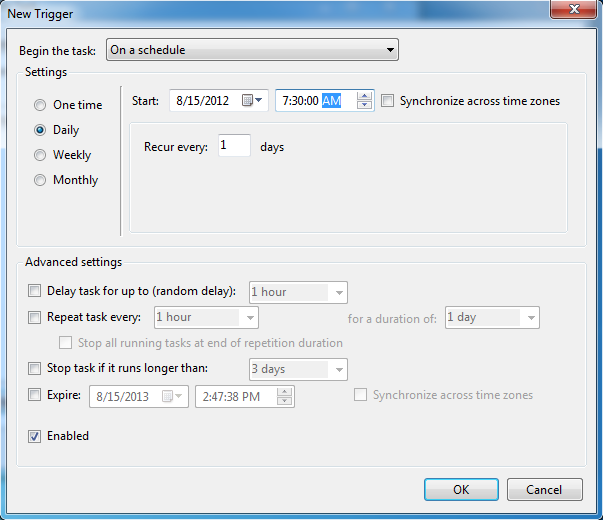 5 Next, on the Action tab, you have to specify a task to perform. There are an infinity number of tasks you can set, for example, start a web browser or software downloads, etc. To wake up your PC, you can simply run a dummy task like this one: Under Program/script type cmd.exe and under Add arguments type "exit" – Basically this task will wake up your PC, it'll run the Command Prompt for a second and it will then close automatically.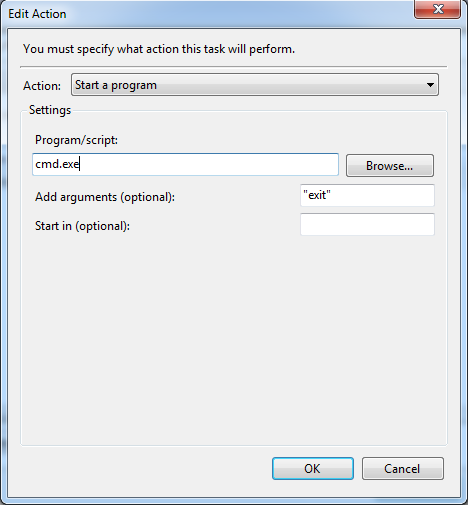 6 Go to the Conditions tab, check the "Wake the computer to run this task" option.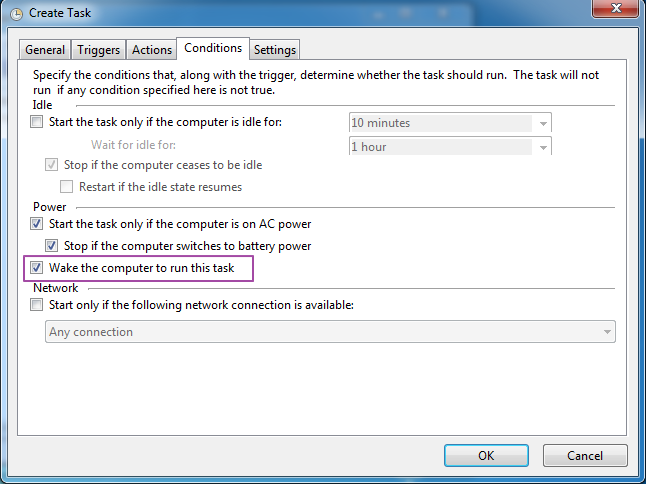 7 Finally, save the newly create task by clicking OK.
Just as a reminder: Make sure that you send the computer to sleep, that is the only way that this tip will work. You can easily do that by going to Start

  and from the Shut down menu, choose the Sleep option.
Get our best stories delivered to your inbox.