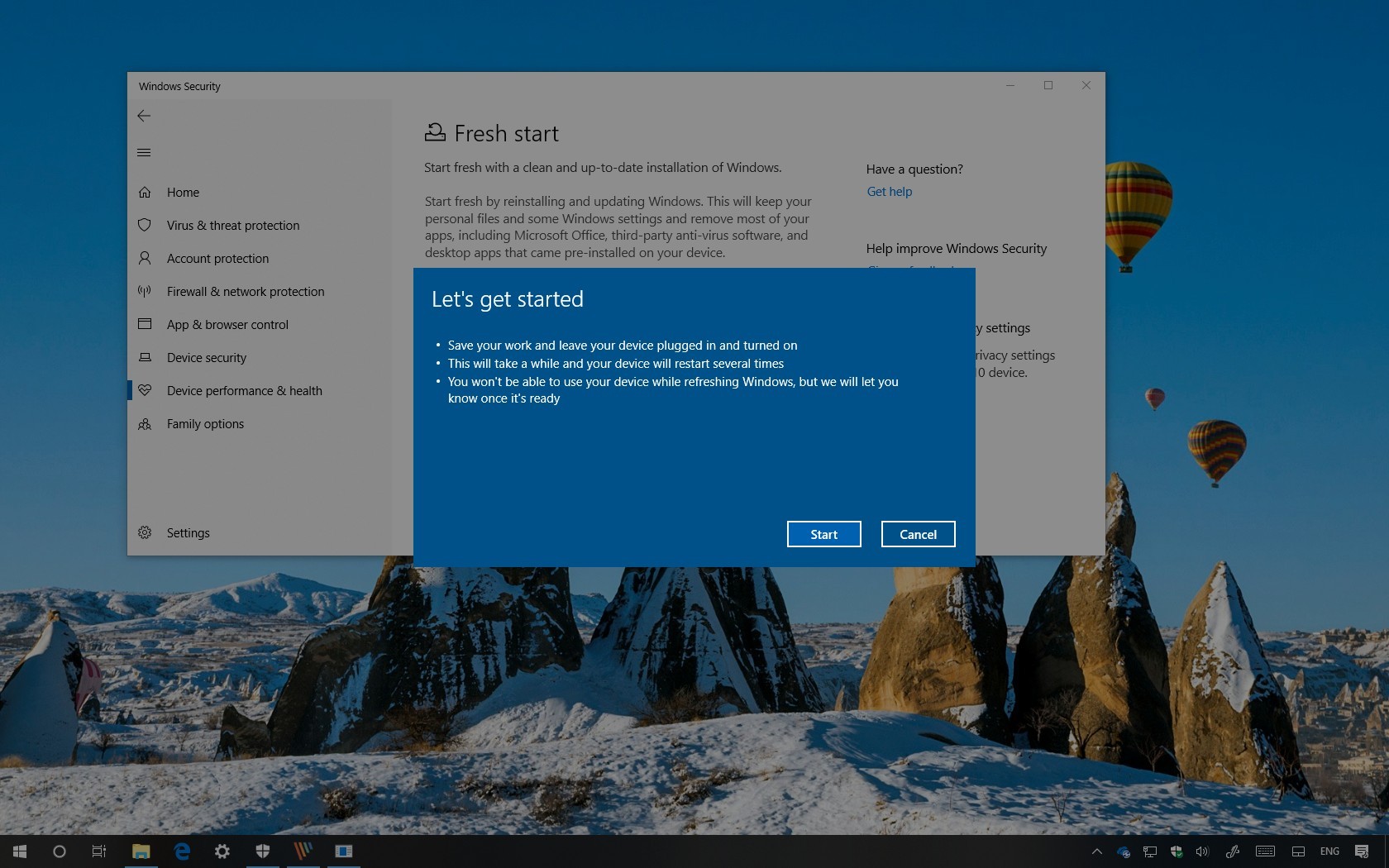 On Windows 10, the reset feature reinstalls the operating system when your device is having problems or you're about to recycle it. Although, it's a convenient tool, unless you installed Windows 10 yourself, the process will reinstall your manufacturer custom image that may also include bloatware and trialware.
If you just bought a new laptop or desktop computer, and you want to set it up properly without junk programs, instead of using the "Reset Your PC" feature, you can use the "Fresh Start" feature, which allows you to reinstall Windows 10 using a clean image from Microsoft.
In this guide, you'll learn the easy steps to quickly reinstall Windows 10 using the Microsoft installation files instead of the factory image from your device manufacturer.
How to set up a new PC without bloatware on Windows 10
To reset your new device, remove all the default configuration, including bloatware apps, custom configurations and other apps you may not need, use the following steps.
Important: This set of instructions assumes that you're setting up a new computer without any personal data. If the device has any personal data, it's recommended to make a backup, even though the reset process should preserve your files. Also, using this method, all the programs that your manufacturer included on your device will be removed. If there's an app or custom driver that you need, you'll have to reinstall them manually.
Open Windows Security.

Click on Device performance & health.

Under the "Fresh start" section, click the Additional info option.

Windows Security, Fresh Start option

Click the Get started button.

Get started with Fresh Start on Windows 10

Click the Next button.

Fresh Start first step

Review the apps that will be removed.

Click the Next button.

Fresh Start second step

Click the Start button.

Fresh Start begin process
Once you've completed the steps, your computer will restart, and Windows 10 will reinstall with the latest update and without bloatware, but your data will be kept.
After the process, you'll need to reconfigure most of your settings. You'll need to reinstall apps, such as Office, third-party antivirus, and some drivers as needed (if they're not recognized by the operating system).
Of course, if you're up to the challenge, you can also start with a fresh copy of Windows 10 doing a clean installation using a USB bootable media.