Typically users in a small home networks map different shared folders to their computers from a home server or from other computers around the house to have a convenient access to a remote storage to simply backup files or share documents, music, pictures, or videos with family and friends. Since Windows Vista, 7 and now Windows 8, Microsoft included a feature called Libraries, which basically is a way to group different storage locations into one place. But the problem comes when you try to add a network location to one of the libraries, if you don't do this process properly, you'll end up with the error message: "This network location can't be included because it is not indexed."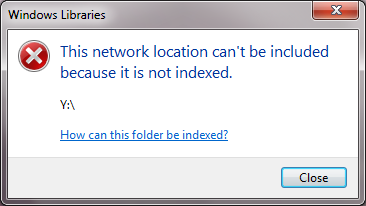 The good news is that chances are that the folder is indexed (at source computer), often this problem occurs because you are trying to include the new folder through a mapped drive, which Windows thinks that is locally attached for some reason, and locally is not indexed. To resolve this issue you need to use a UNC path (short for Universal Naming Convention or Uniform Naming Convention, specifies a common syntax to describe the location of a network resource), follow these steps to learn how:
Instructions
1 Open Windows Explorer, from the menu on the left, expand Libraries, select the library to where you want to include a new network folder path, e.g., Documents; right-click on it and click Properties.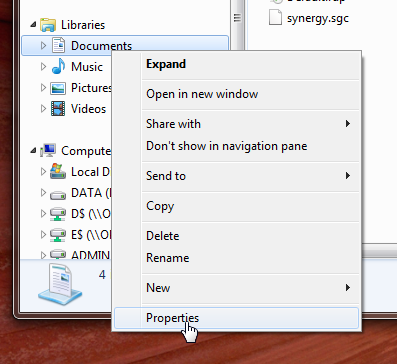 2 In the library Properties, click Include a folder.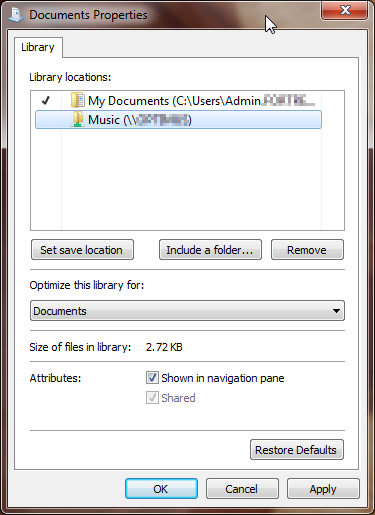 3 Here, instead of choosing a path using a mapped drive, what you want to do is to browse the Network menu and click on the computer where the shared folder resides. From the right side, double-click the folder you want to add to your library, and click Include folder.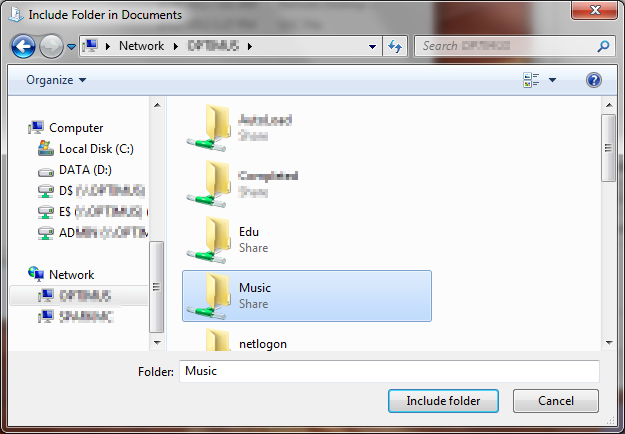 4 Finally, click Apply, and then click OK.
If you want to add more network shared locations simply repeat the process.
Get our best stories delivered to your inbox.