If you are getting bored of the default Blue color scheme in Office 2010, you should know that you have another 2 color schemes to choose from (Silver and Black). So for those of you that didn't know, in this tutorial you will see that changing the color scheme in Microsoft Office 2010 is a pretty easy thing to do, and here is how is done in 3 simple steps:
Note that in this example we are going to be using Microsoft Word 2010, but the same instructions are going to work for Power Point 2010, Outlook 2010, and Excel 2010; once you change the color scheme in one application, the same new settings will also be applied to all the others Microsoft Office 2010 applications as well.
Open a Microsoft Office 2010 application and go to the File menu.
Select Options, in the next page go to General – if you are not already there –.
Under User Interface Options, you will find the option Color Scheme, here you can choose from the default Blue, Silver or Black; select the one that you are most comfortable with and click OK to finish. That's all there is to it!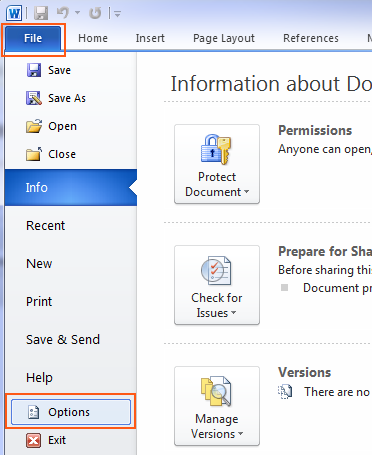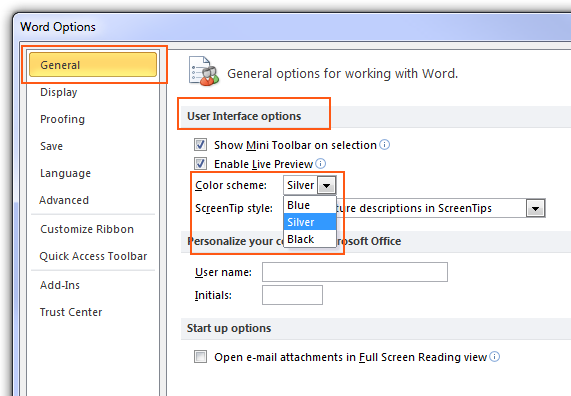 Now you know that you are not limited to a single color scheme, beside you can also change it to match the Windows 7 theme that you are currently using.
Get our best stories delivered to your inbox.