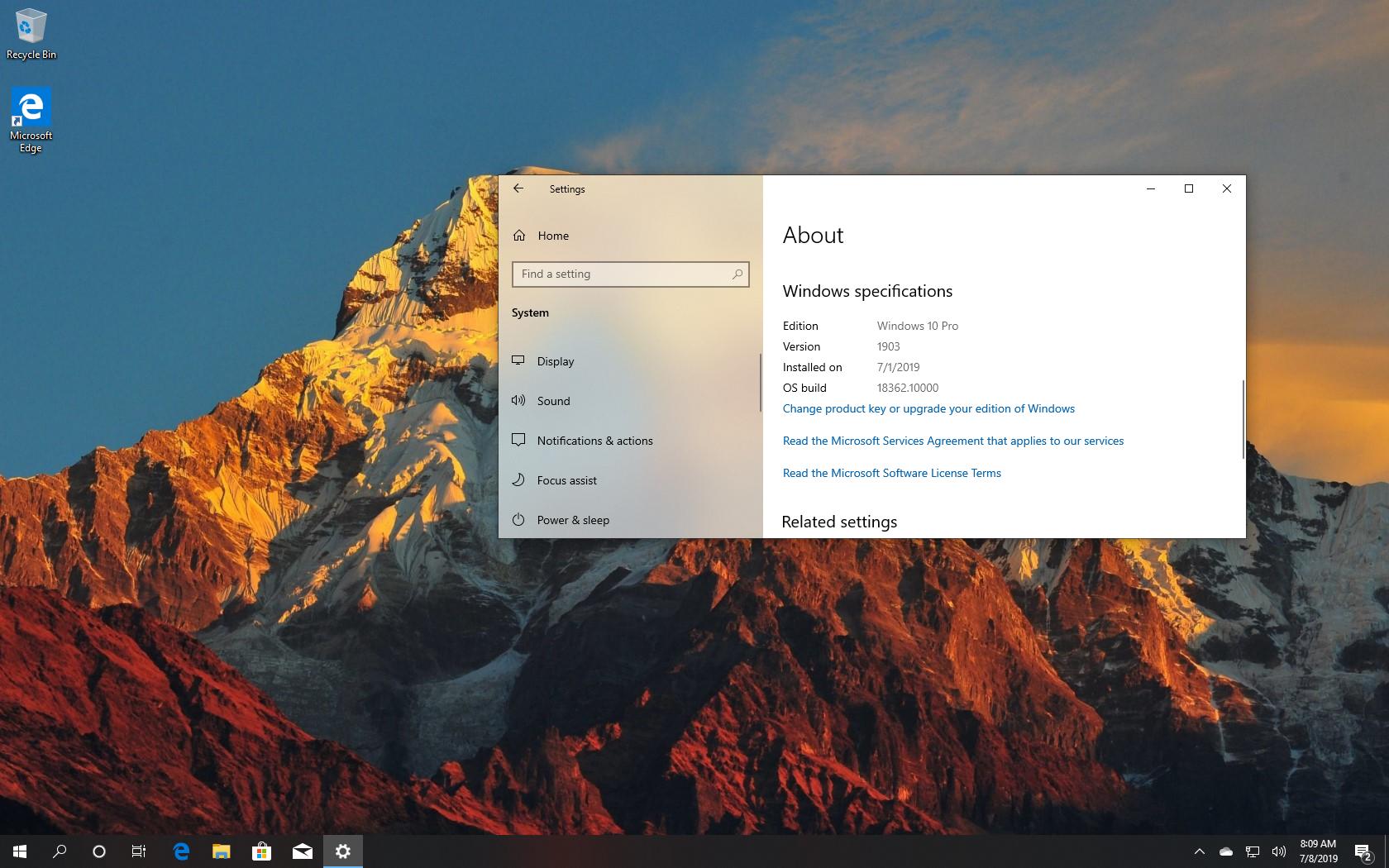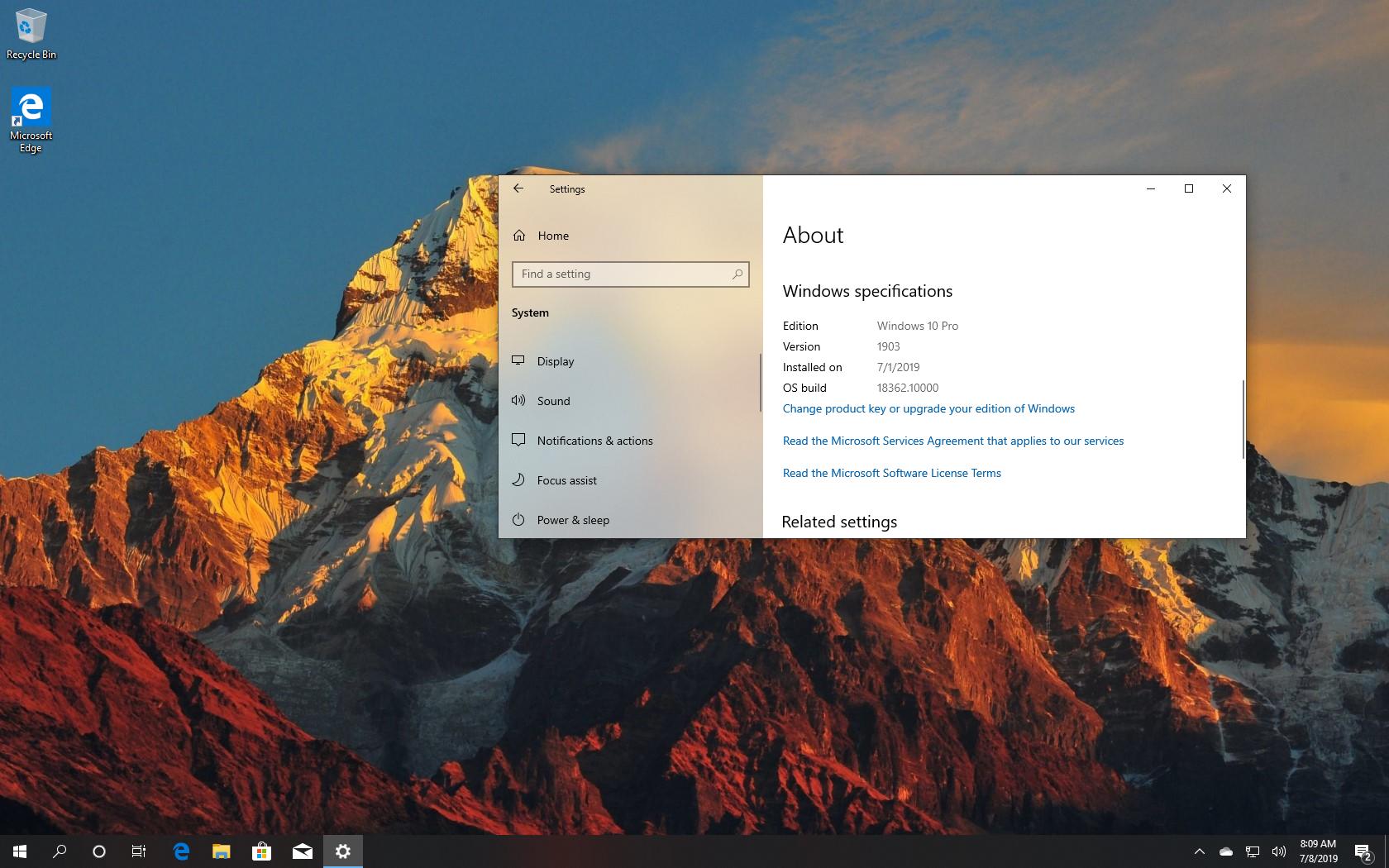 Windows 10 version 1909, codenamed "19H2," will be the eight major refresh since the original release, which Microsoft is working to release in September 2019.
19H2 will be the second semi-annual update arriving in 2019, and while it'll include new features and improvements, unlike previous releases, this is expected to be a minor update available as a quality update, similar to a service pack.
According to the company, the new approach will help to complete the update on time, and it'll be a less disruptive deployment as the Windows 10 19H2 won't require a full installation of the OS. However, because it'll be an incremental update, devices will require the Windows 10 May 2019 Update before you can install the 19H2 update manually.
In this guide, we'll highlight the new features and improvements shipping with Windows 10 version 1909.
Info: This guide will get updated and republished with features and improvements as they become available through the Windows Insider Program. However, depending on when you're reading this guide, some features and changes may still be missing. If this is the case, you can check this section with the latest updates.
What's new with desktop experience on Windows 10 19H2
Taskbar
In this new version, Windows 10 introduces the ability to create calendar events from the taskbar without the need to open the Calendar app. The Start menu left pane will expand automatically to reveal the name of each option.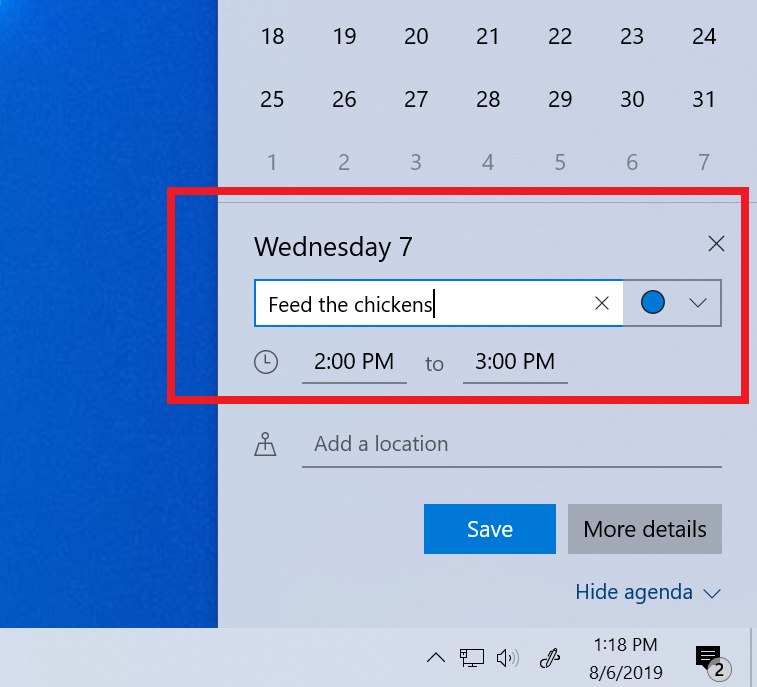 Action center and Notifications
In Action Center, update 19H2 now shows the options to configure and turn off notifications from an app and website right on the notification, both as a banner and in Action Center.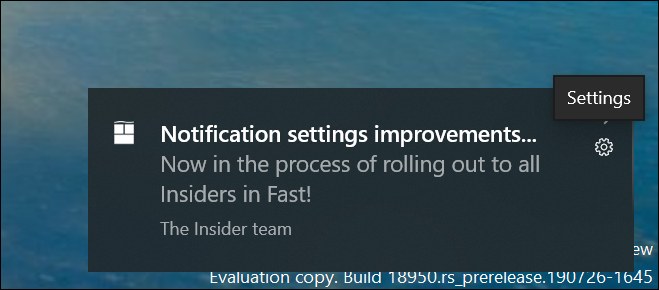 You'll now find a new "Manage notifications" button to the top of Action Center, which launches the main "Notifications & actions" settings page.
What's new with Settings experience on Windows 10 19H2
Notifications
In the Notifications & actions page there's a new setting to disable sound for all notifications, and the page will now default to sorting notification senders by most recently shown notification, rather than sender name.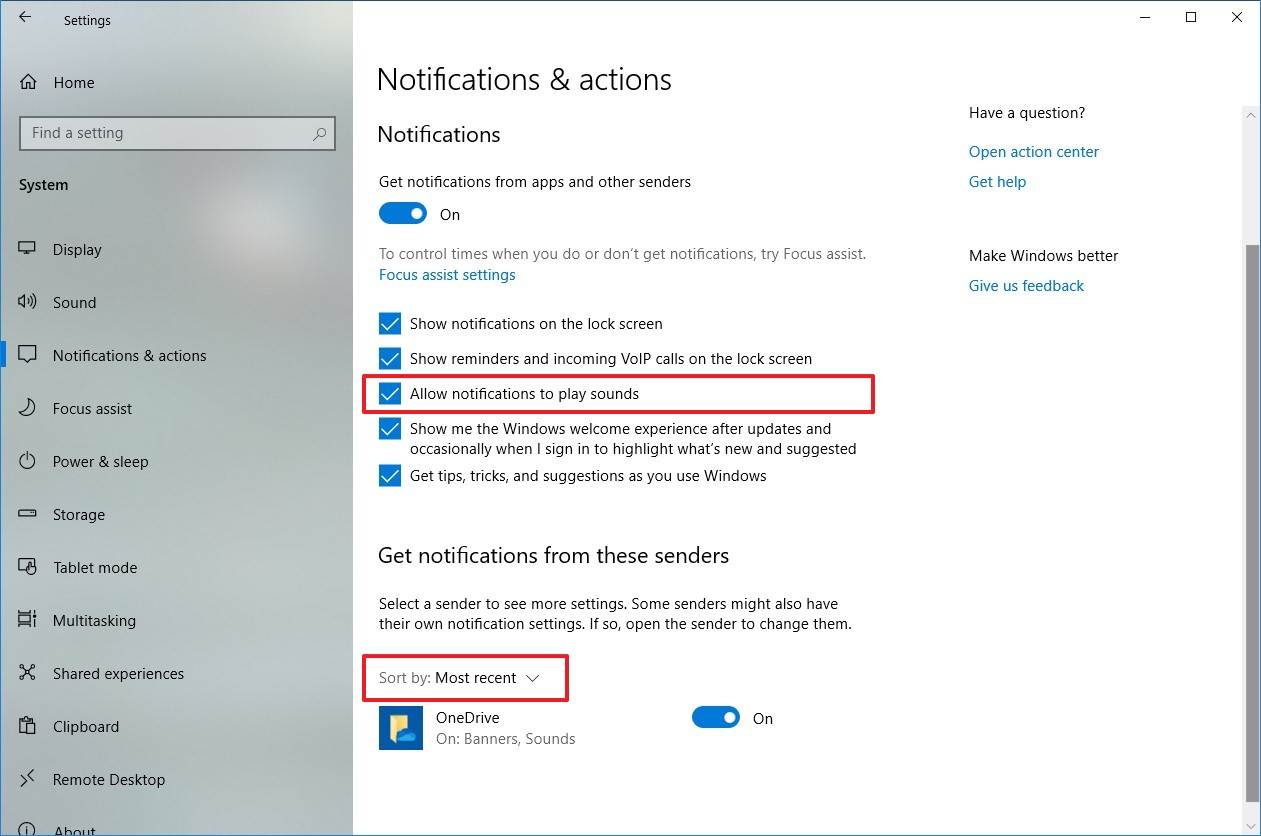 In addition, the page to configure notifications for apps now includes visual changes to help you understand the "banner" and "Action Center" settings.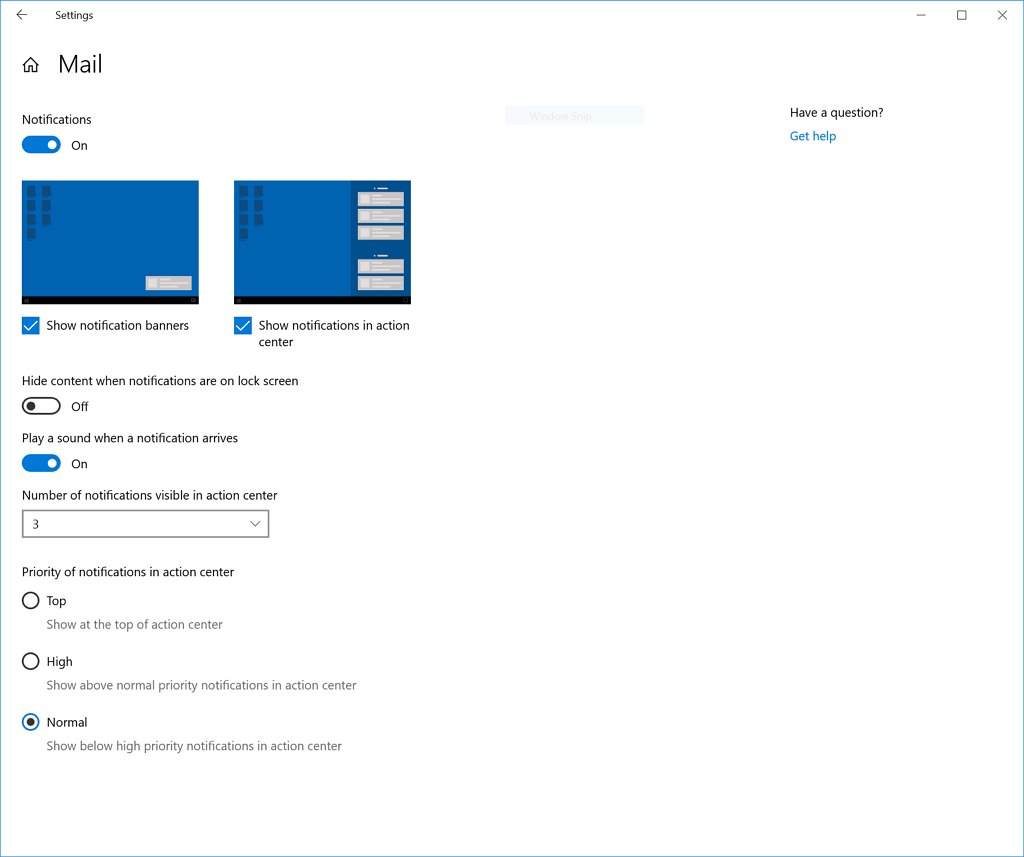 What's new with input experience on Windows 10 19H2
No visual changes so far.
What's new with system experience on Windows 10 19H2
Digital assistant
Starting with version 1909, Windows 10 enables third-party digital assistants to voice activate above the Lock screen.
Containers
Windows containers require matched host and container version. This restricts customers and limits Windows containers from supporting mixed-version container pod scenarios This update includes several fixes to address this and allow the host to run down-level containers on up-level for process (Argon) isolation.
Processors
Windows 10 is introducing a new processor rotation policy that distributes work more fairly among these favored cores (logical processors of the highest available scheduling class).
Battery life
Windows 10 version 1909 also improves general battery life and power efficiency improvements for devices with certain processors.
Other changes
Computer manufacturers can now implement inking with reduced latency based on the hardware capabilities of their devices rather than being stuck with latency selected on typical hardware configuration by the OS.
Also, in this release, Key-rolling or Key-rotation feature enables secure rolling of Recovery passwords on MDM managed AAD devices upon on demand request from in-tune/MDM tools or upon every time recovery password is used to unlock the BitLocker protected drive. This feature will help prevent accidental recovery password disclosure as part of manual BitLocker drive unlock by users.
What's new with built-in apps on Windows 10 19H2
No visual changes so far.
Editor's note: This guide includes features and improvements that appeared until Windows 10 build 18362.100013. It should be noted that this guide focuses on features for consumers, as Microsoft is also adding other features aimed for enterprises, which aren't included here. (This guide was originally published on July 8, 2019, and last updated on August 10, 2019.)